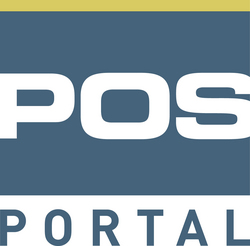 ISOs have consistently told us they want more control of the download process. They want to reduce errors and get their merchants processing quickly
Sacramento, Calif. (PRWEB) April 28, 2009
POS Portal today announced the launch of its newest service for the ISO market, Hosted Download Management (HDM). HDM is a web-based service that ISOs use to remotely build their own download files. With HDM, ISO's avoid handoffs and paper-based systems, minimizing opportunities for delays and mistakes. By taking control of the download process, ISOs can improve quality, reduce time to activation, and lower the risk of cancellations
HDM is unique in that it does not require any technology or infrastructure at the ISO beyond a simple web browser. Once enrolled, ISOs can log into the service from any location and immediately build and update files from download systems that support terminal files from leading manufacturers. POS Portal manages the setup, creates the file templates, and hosts the technology infrastructure.
"ISOs have consistently told us they want more control of the download process. They want to reduce errors and get their merchants processing quickly," said Scott Agatep, Vice President, Product and Marketing, POS Portal. "HDM solves these problems with a simple, easy-to-use web interface, but without major investment and complex infrastructure."
POS Portal engaged expert payment consulting firm Double Diamond Group, LLC to investigate the challenges ISOs face with file builds and downloads. "Mistakes and delays in file builds are seen by ISOs as a serious problem," said Todd Ablowitz, President of Double Diamond Group. "More than half the ISOs we interviewed had a significant percentage of files built with errors that impact their revenue through canceled merchants and lost lease funding."
HDM was on demonstration last week at the Electronic Transaction Association (ETA) Show. For more information, please email hdmsales (at) posportal (dot) com or visit http://www.posportal.com .
About POS Portal:
POS Portal is a leading provider of just-in-time POS equipment sales, rentals, and leases, as well as value added deployment services. The company's deployment management platform provides a rich set of features for managing fulfillment orders, device configuration, asset returns and repairs, as well as an extensive set of performance metrics. POS Portal provides fulfillment services from its facilities in Sacramento, California and Louisville, Kentucky. POS Portal also provides a robust suite of hosted software solutions to the acquiring industry, including lead management, sales automation, application processing and risk management. POS Portal has fully redundant data centers and is PCI compliant. For more information, visit posportal.com.
Double Diamond Group:
Denver-based Double Diamond Group, LLC provides expert consulting services to the global electronic payments industry. Founded by industry veteran, Todd Ablowitz, a former ViVOtech and First Data senior executive and current ETA board member, Double Diamond Group helps payments industry clients solve their most critical business challenges with a unique blend of experience, connections and know-how. From venerable leaders to promising start-ups, Double Diamond Group works with companies of all sizes from around the world, including processors, acquirers, ISOs, agents, vendors, suppliers, service providers and merchants. Visit doublediamondgroup.net, for more information.
###