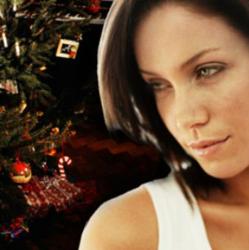 It is a common misconception that mental health business, and suicide rates will increase dramatically during the last few months of the year. Actually, many people will get through only to collapse physically and emotionally after the holidays are over.
Columbus, Ohio (PRWEB) December 13, 2012
The 2012 edition of Wilson's "The Best Ever Handbook of Everything-You-Need-to-Know About BEATING THE HOLIDAY BLUES AND POST-HOLIDAY LET-DOWN", is loaded with sound, practical advice and a good helping of humor. And, a related a one hour webinar class on the topic is available.
"It is a common misconception that a mental health counselor's business, and suicide rates, will increase dramatically during the last few months of the year," says psychologist Steve Wilson. "In fact, when faced with the pressures of the holidays, most of us are likely to promise ourselves not to let them get us down. You may tell yourself that cannot let yourself fall apart now, you have to hold it together, and you are going to going to get through the holidays for the sake of family and friends. Most people do get through," Wilson says, "only to crash in January, February, and March."
It's a good idea to learn the signs of holiday blues & post-holiday let-down.
Many people will collapse physically and emotionally when the holidays are over. The money is spent, the champagne's gone, the holiday decorations are packed up --or, worse, they're still hanging, waiting to be put away. There's nothing to look forward to, and in many places the days are cold and gray. As a result of over-indulgence, bills are piling up and clothes might be getting snug.
Individuals may need to detox to get rid of the sugar blues. Of course, anyone who is seriously depressed should seek professional help. Some individuals will use their discomfort as motivation to take positive steps toward well-being such as exercising more and eating healthy. Wilson's Nifty Fifty suggestions include to meditating, volunteering, keeping a journal, planning a couple of months of fun things to do. For lots of positive ideas, check out the website of National Humor Month.
It's a good idea to get back to doing things in daily life that have a schedule, structure, and routine, such as going to the gym or even mundane things like doing laundry, walking the dog, or going to the car wash. Also, pampering with the kinds of things that help a person feel good like a massage, a pedicure, or just quiet time to chill out. Some people may take comfort in knowing that others are in the same place and will recover.
Research in the relatively new field of positive psychology has shown that gratitude, focusing on positive experiences, exercise, meditating, and random acts of kindness are ways that can change the pattern through which your brain views work and life. Here are some of the activities the researchers found effective for improving workplace well-being in a 21-day program. The positive effects were significant and lasted at least four month.

Write down three new things to be grateful for each day;
Write for 2 minutes a day describing one positive experience over the past 24 hours;
Exercise for 10 minutes a day;
Meditate for 2 minutes, focusing on breath going in and out;
Write one, quick email first thing in the morning thanking or praising a member of the work team.
"There is no universal solution," according to Wilson. "What works for one person may not work for someone else. That's why I have combed the literature for the best advice from experts. Go through this list and start a WWFY (What Works For You) checklist of solutions for yourself. You will often have a gut feeling about which one will work for you. That is your informed intuition. Trust your gut."
STEVE WILSON: An award-winning psychologist, also known as The Joyologist and The Cheerman of the Bored, has spent 30 years specializing in applied and therapeutic humor with a humanitarian mission. As Director of National Humor Month, he intertwines science and ancient wisdom with substance and humor to lead the world to health, happiness and peace through laughter. More than six thousand people have completed his unique training in how to create therapeutic laughter, and tens of thousands more around the world have been uplifted by his talks, classes, books, and articles. He established the World Laughter Tour, Inc., in 1998, to be a rich resource and inspiration for improving productivity, health, and well being in business, healthcare and education. For more information http://www.worldlaughtertour.com and http://www.humormonth.com.
-END-