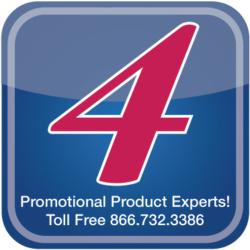 Essex, Ct (PRWEB) December 02, 2011
It's no surprise that the United States Postal Service has raised mail rates for 2012. Cost-cutting communication including such as e-mail and social media have drastically reduced the amount of snail mail delivered each year. The estimated 2.13 percent increase will take effect January 22, 2012. Many in the promotional products business are worried over this postal price hike effecting complimentary samples, catalogs and the delivery of bulky items such as paper goods, apparel and mugs. The promotional products company 4AllPromos in Essex, Ct is advising customers not to cut back on custom imprinted advertising product but to rather order lighter items that will cost less to ship. 4AllPromos has hundreds of fun, useful and creative lightweight promotional products for any business, school, event or special occasion.
Ordering items online can be fun and easy but sometimes the burden of shipping can change the mind of a prospective customer. Although the cost of shipping is often out of the merchandiser's hands there are ways to curb the cost of shipping by offering ideas on smaller and lighter items that can be just as effective when it comes to advertising and promoting businesses, campaigns, products and events.
Tote bags are extremely light. It only costs around $20 to ship around a hundred bags. Tote bags have become extremely popular in the past several years as towns have begun to charge taxes on plastic bags and environmental activists have put the kibosh on shopping bags in some cities and towns across the United States. Tote bags can be used for grocery shopping, picking items up at the local farmers market and toting around almost anything. They are durable but light and serve as great traveling advertisement products.
Drawstring backpacks have also become quite popular among high school and college age students. These lightweight, simple bags are great for carry just a few books across campus or for storing a sports bottle and some gym clothes for practice or a gym session. Many schools have put limitations on how heavy student's backpacks can be in order to combat issues like scoliosis and other back and posture related issues. Drawstring backpacks help lighten the load. These types of backpacks also come in every color of the rainbow, with zippers, Velcro, mesh pockets and even in fun shapes such as soccer balls or footballs. Show school spirit with these fun and affordable bags.
Pens, pencils, highlighters and other writing utensils are also lightweight promotional products that won't cost much to ship. Pens are long lasting and durable products. Custom imprint a website, slogan, or name on a pen to help promote a cause. Pens make a great giveaway and also a nice gift. 4AllPromos has pens for less than a dollar or executive pens that will really make an impression with an important client or partner.
Other lightweight promotional products include hand fans, golf tees, ice scrapers, Frisbees, beach balls and badge holders. 4AllPromos knowledgeable product specialist can be reached toll-free at 1-866-732-3386 9 a.m. to 7 p.m. EST to help calculate shipping and also offer ideas on other affordable and lightweight promotional products.
4AllPromos is one of the largest online markers of promotional products. To learn more about 4AllPromos's large selection of promotional and custom imprinted items visit 4allpromos.com or visit 4AllPromos on Facebook and Twitter to receive special offers and important consumer information.
To learn more about the changes to shipping rates in 2012 visit the United States Postal Service website at usps.com.
# # #