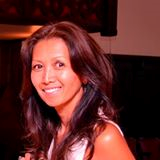 Venture is no longer a cottage industry and it's changing how we need to think about seed to early-stage rounds."
San Francisco, California (PRWEB) November 17, 2015
Are tectonic shifts taking place in venture funding? Is the market overheating for early stage investing? What is the new normal? These and other questions will be discussed at the upcoming Post.Seed one-day conference, which is expected to bring 800 private equity and corporate investors, tech founders and journalists to Ruby Skye in San Francisco on December 1.
2015 is shaping up to be the biggest year in venture market funding since 2000 and, according to KPMG and CB Insights $100M+ financings are shaping a new normal globally. These "mega-deals" totaled $46.75 billion as of the end of Q3 , equaling 48 percent of the total funding received by VC-backed companies. At the same time, there are growing about whether massive valuations will hold. The Wall Street Journal recently reported about on "growing uncertainty about the once soaring valuations of private tech startups". Software startup Zenefits, previously valued at $4.5 billion, is having trouble making revenue goals and, according to Fortune magazine, is the latest but by no means the only unicorn that is under duress. Fortune recently reported that Square is going public at an unfavorable IPO price. Not only has Fidelity reduced the value of its stake Zenefits (by 48%) but in a number of other highly valued startups, including Snapchat.
In addition to the volatile state of valuations, there are a variety of other forces that are impacting venture and private equity markets in the early stages. According to Vator publisher Bambi Francisco "Venture is no longer a cottage industry, and it's changing how we need to think about the seed-to early-stage rounds. Increased professional stewardship of venture funds and lower barriers to entry provided by crowdfunding platforms, are opening the once opaque world of venture investing to the masses."
Post.Seed presenters Bullpen Capital, Venture51 and Vator are billing the event a unique forum for exploring changing the investment landscape and its impact on the future of tech entrepreneurship. Highlights for this year's conference, which is sponsored by KPMG and Silicon Legal Strategy include:
Keynotes by: John Doerr (Kleiner Perkins), Vinod Khosla (Khosla Ventures), Alfred Lin (Sequoia Capital), Scott Kupor (Andreessen Horowitz).
What do Unicorns look like at the Series A stage? Moderated by Forbes Magazine columnist Alex Konrad, with Tod Francis (Shasta Ventures), Jed Katz, (Javelin Venture Partners) Christine Herron (Intel Ventures), Tom Lovero (IVP) and Matt Mazeo (Lower Case Capital).
Making the cut: the future of VC - Moderated by TechCrunch's Connie Loizos, with Jenny Lefcort (Freestyle) Jamie Davidson (Redpoint) Larry Marcus (Sprout) and Eric Weisen (RRE), Peter Pham (Science.
What happens when the music stops? Moderated by Venture Capital Journal's Alastair Goldfisher, with Jenny Fielding (Techstars), Josh Elman (Greylock), Andre Gharakhanian (Silicon Legal Strategy), Rebecca Lynn (Canvas), Kate Mitchell (Scale), Paige Craige (Arena Ventures).
Lessons Learned from Post Seed CEOs and Founders - Panels led by Bloomberg West's Cory Johnson and Bullpen Capital's Duncan Davidson will provide insights from well-funded successful entrepreneurs.
Tickets for Post Seed are available online. Limited press passes are available for credentialed journalists at press(at)vator(dot)tv Press Contacts: Karen Wertman (karen(at)vator(dot)tv) or Bridgette Hagan (bhagan(at)sspr(dot)com).
About Bullpen Capital: Bullpen Capital is a second-round investor that invests in companies previously seeded by Super Angel funds. Bullpen's founders include Paul Martino, founder and former CEO of Aggregate Knowledge, Duncan Davidson, founder of Covad and former venture partner at VantagePoint, and Richard Melmon, co-founder of Electronic Arts.  
About Vator: Founded by award-winning veteran finance and tech journalist Bambi Francisco, the Vator media family includes Vator, one of the largest startup and investor networks; VatorX, a platform to find startups; Vator Media, which includes a newsroom providing news and analysis of startups and investing and events, including the Splash startup series and Post Seed.
About Venture51: Venture51 invests in high technology companies, and is based on the premise of a new, modern venture capital firm that supports the most promising founders in high-growth markets. They focus on investments after the Seed Round, but prior to the Series A Round. They bring their own entrepreneurial experience, relationships, and marketing/product expertise to the table.
###