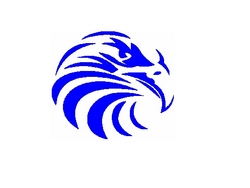 and the lawsuit is intended to put an end to Defendants' unfair business practices.
Los Angeles, C.A. (PRWEB) September 12, 2008
Falcon Stainless, Inc., a leading provider of potable water flex connectors, announced today that it has filed a lawsuit for false advertising, unfair competition, and trademark infringement against Rino Companies, Inc., its operators John Novello and Harry Rieger, Performance Sales, Inc., and their manufacturer Southsea Metal, Inc. (Click To Read Complaint)
In the complaint, filed in US District Court for the Central District of California, Falcon states that Defendant Rino's products were falsely advertised as meeting industry standards set by the American Society of Mechanical Engineers. "Two tests, conducted by two independent laboratories," however, "have proven that Rino's products fail to meet ASME thickness requirements of 0.25 mm," stated Melanie Wolff, Vice President of Falcon. (Click To Read Lab Report) The court documents also allege that Rino is falsely claiming that their products have a greater water flow than Falcon's products, when, in fact, lab reports show otherwise. (Click to Read Lab Report)
"Falcon has invested large sums in research and development to ensure consumers receive quality products that meet industry standards and we were left with no other alternative when defective Rino products were mistakenly being returned to us for credit," Wolff added. "The instances of actual confusion prove that Defendants' intent to trade off of Falcon's goodwill was successful," said Milord A. Keshishian, the attorney for Falcon, "and the lawsuit is intended to put an end to Defendants' unfair business practices."
About Falcon Stainless, Inc.
Falcon Stainless is a leading designer and supplier of flexible potable water connectors which meet and exceed industry standards. Falcon's customers include plumbing wholesalers, water treatment and purification companies, big box retail outlets as well as contractors and installers throughout the U.S. and Canada. Additional information is available at http://www.falconstainless.com
About Milord & Associates, PC
Milord & Associates is a law firm that protects its clients' businesses, innovations and investments by both litigating and filing for intellectual property protection. Focusing exclusively on intellectual property law, the firm is well versed in all aspects of trademark, copyright, patent, trade secret, unfair competition and domain name law. Additional information can be found at http://www.milordlaw.com.
Falcon is also being represented in the lawsuit by the law offices of Sanders & Montalto, P.C. http://www.sandersmontalto.com
###