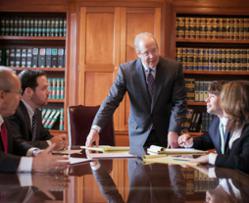 There is no excuse for haphazard construction of our streets and no good reason for those who suffer injuries as a result of them to be crushed by the physical, financial, and emotional burden that comes as a result of sustaining catastrophic injuries
Boston, MA (PRWEB) January 31, 2013
When Kevin Droz was struck in the head with a large piece of concrete that had shattered his car window, he managed to drive himself to a hospital and receive the emergency care needed to save his life. According to the Milwaukee Wisconsin Journal Sentinel, a new law known as the "pothole liability" bill restricts his options to receive compensation for his injuries.
The bill took effect just 13 days prior to Mr. Droz's accident and would directly influence his case if he were to pursue a claim. The concrete that struck Mr. Droz may have been a result of road maintenance in the area. The new law sets forth new restrictions for those who pursue claims against local governments.
Had the bill not gone into effect, Mr. Droz could have filed a personal injury lawsuit for up to $50,000.
According to Doug Parrott, Legislative Associate of the Wisconsin Counties Association, a majority of their counties reporting data paid around $1 million in claims and expenses over the previous decade as a result of highway defects.
"That's not a lot of money in the grand scheme of things, but it's enough to raise premiums," Parrott said.
Tom Kiley Sr., partner at Kiley Law Group, LLC, has been assisting personal injury victims for decades. "Laws like these could restrict victims from obtaining reimbursement for their medical expenses as well as pain and suffering. In the case of Mr. Droz, the maximum amount that he could have received prior to this bill ($50,000) would not have even covered his medical expenses.
"There is no excuse for haphazard construction of our streets and no good reason for those who suffer injuries as a result of them to be crushed by the physical, financial, and emotional burden that comes as a result of sustaining catastrophic injuries," said attorney Kiley.
Under certain circumstances there is still a way for haphazard roadway victims to receive compensation, but it is not easy. They must now overcome what is known as the immunity clause. This would require the claimant (injured person) to prove that the government body failed to act despite a danger that was known or present.
About Kiley Law Group, LLC
Kiley Law Group, LLC is a personal injury law firm based in Boston, Massachusetts. Their attorneys assist those who have been injured in car accidents, bus accidents, and motorcycle collisions. All first-time callers are given free professional case evaluations and a No Win No Fee promise.
For more information about Kiley Law Group visit their website or call (888) 208-1695.