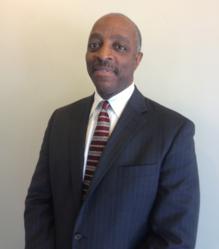 Washington, DC (PRWEB) June 05, 2013
The Potomac College Board of Trustees announces the selection of Dr. Clinton Gardner as the new CEO/President/Provost of Potomac College. Since 1985, Dr. Gardner has been an impressive leader in the higher education community.
Dr. Gardner arrives at Potomac College after serving as President and Chief Executive Officer of Northcentral University (NCU) in Prescott Valley Arizona. During Dr. Gardner's tenure, Northcentral doubled its enrollment and increased academic quality leading to higher student graduation outcomes. Dr. Gardner's leadership resulted in Northcentral gaining positive accreditation outcomes from the Higher Learning Commission (HLC), the Accreditation Council for Business Schools and Programs (ACBSP), and the Commission on Accreditation for Marriage and Family Therapy Education (COAMFTE).
Prior to his time at Northcentral, Dr. Gardner spent five years as President and Provost of Argosy University-Phoenix Campus, a division of Education Management Corporation. Dr. Gardner's tenure at Argosy University resulted in significant enrollment growth, new academic program offerings in business, education and psychology, and accreditation approval from the American Psychological Association (APA) for the doctoral program in Clinical Psychology.
Dr. Gardner earned his Ph.D. in Higher Education Administration, with undergraduate and graduate studies in economics, from Michigan State University. Dr. Gardner has held numerous senior level and executive leadership positions at Michigan State University and Olivet College. During his tenure in higher education, Dr. Gardner has held positions as University President and CEO, University Provost, Senior Vice President for Management, Chief Operating Officer, Vice President for Finance and Administration, and Vice President for Enrollment Management.
Dr. Gardner is the past President and Board member of the Arizona Private School Association, serves as a Consultant/Evaluator for the Higher Learning Commission (HLC), and has membership in numerous professional organizations and associations.
In addition to his extensive background in administration, Dr. Gardner has taught undergraduate economics and graduate courses in business and education. He has also served on doctoral dissertation committees for students in business and education programs.
The Potomac College community is indeed excited to welcome Dr. Gardner and look forward to his academic and professional leadership.
About Potomac College
Potomac College was founded in 1991 and offers programs that lead to the Associate of Science, Bachelor of Science, and MBA degrees. The educational philosophy of Potomac College is to address the needs and learning styles of a diverse community of learners through the structure of its academic programs that integrate classroom theory and relevant practical experience. Potomac College offers flexible class schedules in Washington, D.C., Vienna, VA, and Online.
Potomac College is accredited by the Middle States Commission on Higher Education, 3624 Market Street, Philadelphia, PA 19104, 267-284-5000.
For more information about our graduation rates, the median debt of students who completed the program, and other consumer important information, please visit our website at http://www.potomac.edu