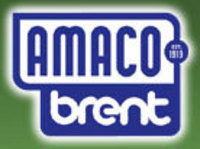 Indianapolis, IN (PRWEB) July 17, 2008
The Potters Council will hold their Regional Conference and Exhibition "Surface, Form & Substance" during the month of September 2008, hosted by the American Art Clay Company (AMACO/Brent) which has provided ceramic art education and manufactured ceramic art equipment and supplies in Indianapolis, Indiana since 1919.
The "Surface, Form & Substance" exhibit will open to the public on Thursday, September 25, 2008, with a special reception from 6-8 p.m. and continue on display through October 31, 2008, at the AMACO/Brent Contemporary Clay Gallery, located at 6060 Guion Road in Indianapolis, Indiana. The exhibition will feature internationally and nationally recognized ceramic artists including Debra Fritts, Ovidio Giberga, Susan Kemenyffy, Eva Kwong, Jeffrey Nichols, and Lana Wilson.
These award-winning artists are all presenters for the Potters Council Regional Conference "Surface, Form & Substance", held the weekend prior: September 19, 20, and 21, 2008 at AMACO/Brent headquarters at 6060 Guion Road in Indianapolis, Indiana. The conference provides workshops and symposiums for artists, council members and guests to explore all methods of ceramic art and surface design. For more information about the Regional Conference, visit http://ceramicartsdaily.org/education/workshops/surfaceformandsubstance.aspx or call 866.721.3322. For more further information regarding the supplies and equipment available through AMACO/Brent visit http://www.amaco.com, or call (800) 374-1600.
"Surface, Form & Substance" Exhibit - Artist Information
Debra Fritts is an author and accomplished teacher from Roswell, Georgia, whose work is featured in numerous publications and galleries throughout the United States. She works intuitively to express the figure through narrative stories based on the mysteries and joys of her daily life.
Ovidio Gilberga currently heads the Ceramics Department at University of Texas at San Antonio. He is an award-winning ceramic artist who exhibits nationally and was featured in the April 2008 issue of Ceramics Monthly.
Susan Kemenyffy is a recipient of the National Endowment for the Arts Fellowship Grant and is also Past President of the Erie Art Museum. Her work is included many collections, including the Smithsonian Institution, the Philadelphia Museum Art.
Eva Kwong has A BFA from the Rhode Island School of Design and a MFA from Tyler School of Art. Based on her experience working at the Nature Lab at RISD, she produces colorful, compelling pots and sculptures based on the colors and forms found in nature.
Jeffrey Nichols is an artist/educator based in Kentucky who exhibits internationally. He works in a wide array of styles and is influenced by subjects such as 17th century Chinese export porcelain, European palace wares, modernist sculpture, painting, architecture and nature.
Lana Wilson is a third-generation native Californian who has written several books and given workshops around the world. She has written a column for Clay Times magazine since 1996 and also recently appeared on Discovery Channel to extol the delights of working in clay while making a teapot.
About the AMACO/Brent Contemporary Clay Gallery
The AMACO/Brent Contemporary Clay Gallery's mission is to provide a gallery dedicated to exhibiting the diverse and evolving world of clay work. In our role as a pottery supply specialist, we have had the privilege of serving gifted ceramic artists, art teachers and sculptors locally, nationally and internationally. We would like to share their work with Indianapolis and contribute to the expanding artistic repertoire of our city and beyond. Gallery hours: Monday through Friday from 9:00 a.m. to 4:00 p.m. or by appointment.
# # #