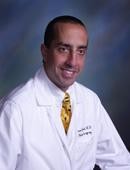 San Diego, California (PRWEB) December 12, 2011
Pousti Plastic Surgery is pleased and excited to announce a new engaging and informative element to the practice's already robust website. Appropriately titled "Cases of the Week," this new website component offers potential patients a greater sense of confidence and understanding in selecting Pousti Plastic Surgery for their San Diego plastic surgery and cosmetic surgery procedures.
Updated with new cases weekly, the Cases of the Week section offers potential patients and visitors the option to review 62 different cosmetic surgery procedures which Dr. Tom Pousti specializes in, ranging from breast revision surgery, face lift surgery, male or female body contouring, scar revision, liposuction, San Diego breast augmentation, and more.
By offering dedicated webpages for each type of plastic or cosmetic surgery procedure, patients are given a greater sense of understanding and confidence in the nature of each procedure as well as Pousti Plastic Surgery's level of experience in each procedure. As an added benefit, every procedure-specific page in the Cases of the Week section offers a wide range of actual patient photographs ranging from before and after photos (immediately after surgery, and also after periodical follow up appointments), consultation photos with Dr. Pousti, and surgical procedure photos to further engage the viewer and to offer an accurate representation of expectations before and after each procedure with Pousti Plastic Surgery.
Each of the aforementioned Cases of the Week procedure pages offers a detailed and easy to read description of each surgical procedure. As an added benefit, these Cases of the Week webpages also presents actual patient testimonials for that specific surgical procedure, objectively offering patient perspective and experience of men and women who have engaged in the same San Diego cosmetic surgery.
Tom Pousti, M.D., F.A.C.S is double board certified in General Surgery as well as Plastic and Reconstructive Surgery. He has been a licensed physician for over 20 years and has been in private practice in Southern California for over 14 years. Dr. Pousti completed his Plastic Surgery training at Harvard with world-renowned surgeons at The Brigham and Women's Hospital in Boston, Massachusetts. Dr. Pousti specializes in breast surgery, body contouring, facial rejuvenation and all types of revisionary surgery. He is happy to see you in one of his Southern California offices (San Diego and/or Inland Empire).
###