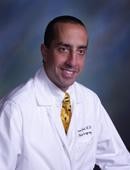 San Diego, CA (PRWEB) November 15, 2011
Pousti Plastic Surgery is pleased and excited to announce the practice's adoption of the Keller Funnel for San Diego breast augmentation and revisionary breast surgical procedures. Pousti Plastic Surgery is now offering this option for patients who are considering silicone breast implants.
Initiated in 2009, the Keller Funnel consists of a soft and sterile single-use cone-shaped instrument that assists in the delivery of pre-filled silicone gel implants during breast augmentation surgery. The sterile delivery device presents many advantages to Dr. Tom Pousti and his patients, offering a more natural look and feel for new silicone breast implant procedures and for reconstructive breast augmentation procedures.
The Keller Funnel allows proper insertion of the silicone implant for both smooth and textured implants, offering versatility to Pousti Plastic Surgery's patients. The delivery system of the Keller Funnel allows Dr. Pousti to administer the silicone implant without physically touching the implant, facilitating a decreased risk of contamination and decreased surgery time.
With the use of the Keller Funnel, Dr. Tom Pousti is able to make a minuscule incision in a variety of areas, allowing for a faster healing process and less tissue damage for the patient as well as improved comfort after the surgery is completed.
The internal finish of the Keller Funnel contains a lubricated hydrophilic coating, allowing Dr. Pousti to naturally deliver the silicone implant into the breast pocket with insignificant power and decreased force on the silicone implant as well as the incision. During the breast augmentation San Diego procedure with the Keller Funnel, the implant is positioned in the opening of the funnel with the smaller end of the cone placed in the incision of the breast pocket. A simple squeeze of pressure allows the implant to proceed through the funnel and properly positioned into the breast pocket.
Tom Pousti, M.D., F.A.C.S is double board certified in General Surgery as well as Plastic and Reconstructive Surgery. He has been a licensed physician for over 20 years and has been in private practice in Southern California for over 14 years. Dr. Pousti completed his Plastic Surgery training at Harvard with world-renowned surgeons at The Brigham and Women's Hospital in Boston, Massachusetts. San Diego plastic surgeon Dr. Pousti specializes in breast surgery, body contouring, facial rejuvenation and all types of revisionary surgery. He is happy to see you in one of his Southern California offices (San Diego and/or Inland Empire).
###