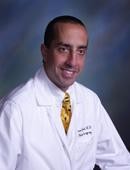 San Diego, CA (PRWEB) May 23, 2012
Pousti Plastic Surgery is excited to announce the practice's limited time CoolSculpting promotion just in time for summer at their San Diego cosmetic surgery office. Helping patients achieve a slimmer and more sculpted-looking physique, the practice is offering 10% off fat removal treatments utilizing the CoolSculpting fat removal technology, which removes fat at the cellular level by freezing the cells and offering a less invasive and more affordable alternative to traditional liposuction. Pousti Plastic Surgery is one of the first cosmetic surgery practices in Southern California to offer this breakthrough non-invasive fat reduction technology to their patients.
The revolutionary CoolSculpting technology offers a new approach to non-invasive fat reduction. According to double board certified plastic surgeon Dr. Tom Pousti of Pousti Plastic Surgery, "the CoolSculpting technology has demonstrated significant positive results in clinical studies for removing unwanted body fat without the possible risk and recovery of more invasive procedures. This fat-reducing technology is especially effective in the more resilient areas of the body including belly fat, love handles and back fat." Dr. Pousti goes on to say "the CoolSculpting procedure is extremely comfortable and patients are very happy with the process and results."
Approved by the United States Food and Drug Administration (FDA), the CoolSculpting technology produces results by gently cooling undesired fat cells in specific parts of the body. This revolutionary technology is based on scientific discovery from the Wellman Center for Photomedicine at Massachusetts General Hospital in Boston. Clinical research proved that fat cells were more susceptible to cold temperatures, and that such temperatures could painlessly, effectively, and permanently destroys the unwanted fat cells.
Unlike other more invasive fat-reduction treatments, the CoolSculpting technology does not require needles, incisions, surgery, or a recovery period. Throughout the process, a non-invasive applicator resting on the treatment area administers precise controlled cooling. Such treatments last one to two hours, with the option for additional treatments for greater results as desired. After treatment, patients notice results as early as three to four weeks, with the most stunning results more noticeable between two and four months after treatment.
Pousti Plastic Surgery is offering 10% off CoolSculpting treatments for a limited time to help both men and women feel more comfortable at the sunny Southern California beaches and by the pool. Both current and new patients are encouraged to take advantage of the savings to try the CoolSculpting technology and see the results for themselves. Call Pousti Plastic Surgery today to schedule your appointment at (619) 466-8851 or visit http://www.poustiplasticsurgery.com/coolsculpting.htm to view videos, testimonials and to obtain more information.
San Diego cosmetic surgeon Tom Pousti, M.D., F.A.C.S is double board certified in General Surgery as well as Plastic and Reconstructive Surgery. Regarded as the best plastic surgeon in the United States, he has been a licensed physician for over 20 years and has been in private practice in Southern California for over 14 years. Dr. Pousti completed his Plastic Surgery training at Harvard with world-renowned surgeons at The Brigham and Women's Hospital in Boston, Massachusetts. Dr. Pousti specializes in cosmetic treatments, fat reduction procedures, breast surgery, body contouring, mommy makeovers, facial rejuvenation and all types of revisionary surgery. He is happy to see you in one of his Southern California offices (San Diego and/or Inland Empire).