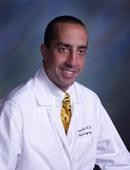 Without a doubt, Dr. Pousti is THE BEST choice for plastic surgeon. His staff was accommodating, warm and supportive from the start.
San Diego, CA (PRWEB) August 28, 2012
For over two decades, Dr. Pousti of Pousti Plastic Surgery has been transforming the lives of men and women by improving their physical appearance and offering a greater sense of self-confidence. In a time of heightened awareness of healthy living and athletic programs such as cross fit training, Dr. Pousti has had the pleasure of assisting numerous female athletes, bodybuilders, and models achieve new competitive levels after their plastic surgery procedures.
As a benefit to prospective patients, the website offers a wealth of before and after pictures, case studies, and patients in action, showcasing actual patients of Dr. Pousti engaging in life post-plastic surgery. The practice recently created a new webpage on their site that showcases many of Dr. Pousti's current patients at their competitive events including marathons, bodybuilding, swimsuit modeling, runway shows, horse racing, and fitness competitions. This page, complete with pictures and patient testimonials, demonstrates the level of quality in Dr. Pousti's work while also communicating the fact that post-plastic surgery, a patient's opportunities are limitless.
The practice sees many female patients who wish to have plastic surgery or breast augmentation procedures to help enhance their respective competitions or sport. With patients ranging from state pageant winners, bikini models, marathoner runners, and National bodybuilding and fitness champions, Dr. Pousti's incredible and precise work has been witnessed in the limelight firsthand through these athletes. Certain breast augmentation patients ride horses competitively and find they are able to get back to training, racing and riding in a short period of time after their life-transforming surgery.
Because the results from San Diego plastic surgery and cosmetic surgery are so visual, Pousti Plastic Surgery's website offers prospective patients a look into the lives of the practice's patients and the beautiful and successful outcome of each surgery. The website offers a wealth of images that showcase the practice's athletes in action as well as many other patients in action photographs sent by patients themselves. The patients in action photos range from wedding shots, bikini images, candid shots, and natural photos with clothing to offer prospective patients a first-hand look at the stunning results from the San Diego cosmetic surgery practice, Pousti Plastic Surgery.
Tom Pousti, M.D., F.A.C.S is double board certified in General Surgery as well as Plastic and Reconstructive Surgery. He has been a licensed physician for over 20 years and has been in private practice in Southern California for over 14 years. As a San Diego cosmetic surgeon, Dr. Pousti completed his Plastic Surgery training at Harvard with world-renowned surgeons at The Brigham and Women's Hospital in Boston, Massachusetts. Dr. Pousti specializes in cosmetic treatments, fat reduction procedures, breast surgery, body contouring, facial rejuvenation and all types of revisionary surgery. He is happy to see you in one of his Southern California offices (San Diego and/or Inland Empire). Visit http://www.poustiplasticsurgery.com