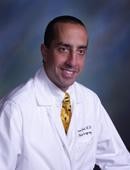 San Diego, CA (PRWEB) March 28, 2012
Dr. Tom J. Pousti is proud and excited to announce his services as a medical expert witness for plastic and cosmetic surgery court cases. Dr. Pousti is currently a Diplomat of the American Board of Plastic Surgery as well as the American Board of General Surgery. He has been re-certified by both Boards in the past four years.
A plastic surgery expert witness serves a critical role in the American legal system in helping determine medical negligence. The purpose of the expert witness testimony in medical malpractice cases is to describe the standard of care in a specific case, assess any breaches in the standard of care, and to offer an opinion whether such breaches were the cause of said injury. Expert witnesses are held to ethical standards by their professional associations and societies. Expert witnesses are unbiased, objective, and accurate, providing truthful analysis of the standard of care in a particular case.
As part of his services as a medical expert witness in plastic and cosmetic surgery cases, his practice will provide firms with the highest level of service and communication including a Board Certified Plastic Surgeon and Board Certified General Surgeon, record review and case evaluations, unbiased and objective professional medical assessments, explanation of plastic surgery techniques and procedures, testimony at trial if needed, and fast personalized responses and case turnaround.
Dr. Pousti has built an established reputation throughout the United States as an experienced Plastic Surgeon in the areas of breast surgery, facial surgery, and body contouring surgery. After completing five years of General Surgery training at the University of California, Irvine, Dr. Pousti completed another two years of plastic surgery training at Harvard in Boston, Massachusetts. Dr. Tom J. Pousti has been involved in court testimony depositions and record reviews for over five years, and offers record review and consultation services as an expert medical witness.
Tom Pousti, M.D., F.A.C.S is double board certified in General Surgery as well as Plastic and Reconstructive Surgery and is regarded by many to be the best plastic surgeon. He has been a licensed physician for over 20 years and has been in private practice in Southern California for over 14 years. Dr. Pousti completed his Plastic Surgery training at Harvard with world-renowned surgeons at The Brigham and Women's Hospital in Boston, Massachusetts. As a San Diego Plastic Surgeon, Dr. Pousti specializes in breast surgery, body contouring, facial rejuvenation and all types of revisionary surgery.