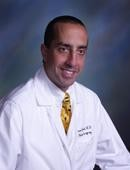 San Diego, CA (PRWEB) September 10, 2014
Dr. Tom J. Pousti, Chief Surgeon with Pousti Plastic Surgery of San Diego, was recently awarded one of top 3 plastic surgeons in San Diego County by the Union Tribune's 2014 Best Reader's Poll. The San Diego Union Tribune is a print and online news source circulated throughout San Diego County with a daily reach of nearly 400,000 subscribers. The local news publication holds an annual reader's poll contest called "San Diego's Best," where readers nominate specific businesses and professionals in the County in different categories.
Over the summer, Dr. Tom Pousti was grateful to have been nominated once again for this award and to be included in the poll process under the Cosmetic Surgeon (Individual) category. Of all the plastic and cosmetic surgeons throughout the greater San Diego County, Dr. Pousti was one of only 10 surgeons nominated for this award.
With an overwhelming positive following and prestigious online and offline professional reputation in the plastic surgery industry, Dr. Tom Pousti was pleased and excited to be awarded as one of the top plastic surgeons in San Diego County and to be included in the top 3 of surgeons awarded.
Tom Pousti, M.D., F.A.C.S is double board certified in General Surgery as well as Plastic and Reconstructive Surgery. He has been a licensed physician for over 20 years and has been in private practice in Southern California for over 16 years. Dr. Pousti completed his Plastic Surgery training at Harvard with world-renowned surgeons at The Brigham and Women's Hospital in Boston, Massachusetts.
As a San Diego cosmetic surgery specialist, Dr. Pousti focuses on breast surgery, body contouring, facial rejuvenation and all types of revisionary surgery, and sees patients from all over the United States and worldwide. He is happy to see you in his Southern California office. For more information or to schedule a consultation, please contact (619) 466-8851 or visit http://www.poustiplasticsurgery.com
###