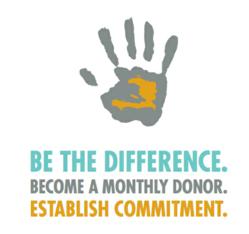 Doylestown, PA (PRWEB) May 02, 2013
During the month of May, Poverty Resolutions is running a fundraising campaign with the goal of raising $5,000 in new monthly donors. If the organization reaches its goal, five monthly donors will be selected to join them on a free volunteer trip to Haiti to help carry out development projects on the ground. To be eligible, individuals must become a monthly donor of $10 or more by May 31.
Poverty Resolutions hopes to increase their monthly donor base in order to continue their work to alleviate poverty in Haiti and their educational programs for students in the US to raise awareness of global poverty.
Over the last year, in Haiti Poverty Resolutions has:

Supported Haitian entrepreneurs with microfinance loans to start and grow small businesses
Funded school fees, donated educational materials, and built a school to provide opportunities for Haitian students
Constructed a tilapia farm to provide nutrition and sustainable income for the children at the House of Hope Orphanage
Were joined by over 75 volunteers to complete projects on the ground
In the US, they have:

Delivered educational presentations to over 7,000 students in elementary school through college
Partnered with students to raise over $40,000 to support projects in Haiti
Spread awareness of global poverty through their documentary, 1 Dollar Poverty, reaching over 80,000 views
Created the Poverty Week website as a source for lesson plans and educational materials related to poverty
For more information about this campaign, email info(at)povertyresolutions(dot)org.
About Poverty Resolutions:
Poverty Resolutions is a 501(c)(3) nonprofit organization dedicated to the eradication of dollar-a-day poverty. They aim to educate Americans to increase awareness of global poverty and to inspire them to take action. In Haiti, they provide sustainable solutions to poverty, which empower individuals and organizations to meet the needs of their communities.
Poverty Resolutions is based out of Doylestown, PA.
To learn more, visit: http://www.povertyresolutions.org.