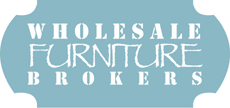 We've added a 'Share' and 'Tweet' button to the giveaway blog post to make it easier for contestants to share it.
Denver, Colorado (PRWEB) January 23, 2012
Wholesale Furniture Brokers has announced its Powell Bunk Bed Giveaway. Contestants need to view Wholesale Furniture Brokers' collection of Powell bunk beds and then write a comment on the official giveaway blog post announcing which bunk bed they like the most and why to qualify to win. Extra entries can be earned by sharing the official giveaway blog post through Facebook and Twitter. The giveaway is open to both US and Canadian contestants.
"Canadian contestants can view Powell bunk beds in our bunk beds category on our Canadian site," says Matt Holmes, Wholesale Furniture Brokers' Marketing Manager. "Contestants need to have a Facebook or Twitter account in order to share the giveaway blog post and earn extra entries. We've added a 'Share' and 'Tweet' button to the giveaway blog post to make it easier for contestants to share it."
A Monster Bedroom Twin Study Loft Bunk Bed by Powell Company is the prize of the giveaway. The bunk bed includes a twin size upper bunk and a study desk unit underneath. The frame is constructed with heavy gauge powder coated tubular steel. It also has textured chrome plated decorative inserts and chrome lattice end panel inserts.
Giveaway rules and a disclaimer can be viewed on the Powell Bunk Bed Giveaway blog post ( http://blog.gowfb.com/powell-bunk-bed-giveaway-at-wholesale-furniture-brokers.html ). The deadline for entries is on February 6, 2012. The winner will be randomly drawn and announced on February 7, 2012.
The winner will receive a $766.99 gift certificate for GoWFB.com or a $939 gift certificate for GoWFB.ca to use towards the purchase of a Powell bunk bed of their choice.
About Wholesale Furniture Brokers
Wholesale Furniture Brokers offers price leading furniture with free shipping to online customers direct from the manufacturers in the USA and Canada. World-class customer service is provided to customers by telephone, email, and chat. Shoppers can choose from a growing collection of traditional, modern, and contemporary furniture styles for inside and outside of the home at Wholesale Furniture Brokers. Consumers do not need to pay a membership fee to buy from Wholesale Furniture Brokers.
###