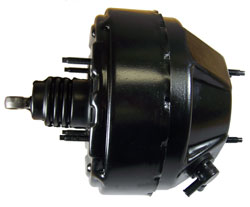 This company is now discounting its power brake booster inventory as well as its accessories in stock.
Phoenix, Arizona (PRWEB) May 22, 2013
The engineering of new automotive technologies has benefited most vehicles. The creation of anti-lock braking systems has provided the safety that drivers depend upon for decades. Replacing brake parts can be an expensive venture for a vehicle owner with no local resource. The AutoProsUSA.com company created its resources online to merge low pricing with fast shipments for buyers. This company is now discounting its power brake booster inventory as well as its accessories in stock. These components are in preowned condition and can be found online at http://autoprosusa.com/used-power-brake-booster-for-sale.
The hydraulic brake technology has helped to simplify the brakes added to cars, trucks and SUVs. The manual braking systems used prior to 1980 placed more emphasis on manual power instead of easier methods for reducing the speed of vehicle motion. The inventory that is carried online by the Auto Pros USA company is acquired from top suppliers nationwide.
The pre-owned booster units and accessories now provided are opening up more purchase options for vehicle owners and mechanics. This more affordable pricing is expected to continue for the remainder of the current year.
Because customer service can fluctuate between online companies, new developments are now underway to increase the customer satisfaction at the AutoProsUSA.com company. A trained parts staff now handles all telephone price quotes and parts inquiries through the new company toll-free number. Customers can now call 1-888-230-1731 and receive immediate assistance. This number has been established to help offline and online customers receive information before and after sales are processed.
The company website now features a better search method to find parts. The search and price tool now located online is helping to take away the research process to locate parts and current pricing. Customers using the company website to locate this information now use simple criteria to enter into the quote system. No personal information is required or collected to produce parts matching and current pricing. This new system provides direct access to the company inventory of parts for sale. The inventory and pricing updates are made multiple times each day to keep the data accurate.
Parts buyers making wholesale inquiries, distribution requests or who require other information can now use the updated company contact data to reach company management at:
Auto Pros USA
1270 Crabb River Rd.
‪Richmond, TX 77469
(888) 230-1731
(713) 560-7017
About AutoProsUSA.com
The AutoProsUSA.com company built its buyer network by offering low priced auto parts to buyers nationwide. This company has established its presence online and has built one of the largest searchable websites currently found in the auto industry. A staff of auto veterans provide the personalized assistance that is now provided with each phone call, email or request online. The AutoProsUSA.com company has entered into partnerships with hundreds of suppliers that includes junkyards and salvage companies to supply parts to customers. These efforts and the policy enhancements added this year are designed to increase parts sales.