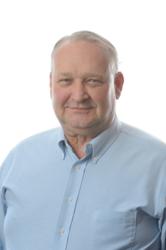 Today's decision-makers in the power sector face an uncertain future with growing electrical demand, large variations in fuel and market prices, and changing environmental regulations.
Singapore (PRWEB) April 28, 2011
Solomon Associates, the leading performance improvement company for the global energy industry, announced that it will lead a one-day educational seminar for Asian power companies interested in improving the operating performance of their existing power generation facilities. The event will take place from 9 a.m. to 4 p.m. on June 6 at the Park Hotel at Clarke Quay in Singapore.
"Today's decision makers in the power sector face an uncertain future with growing electrical demand, large variations in fuel and market prices, changing environmental regulations, and changing perceptions about the acceptability of certain generation technologies," said Ed Platt, vice president of power for Solomon Associates, who will lead the session. "The one constant that remains is the need to maximize the performance of existing facilities while decisions about the future are being made."
The seminar will cover the data and tools required to maximize the operating performance of existing fossil-fired power generation assets, encompassing plants in regulated environments, competitive market environments, and in service at industrial facilities. Platt will focus on how to leverage comparative benchmarking data to drive a successful improvement program.
Participants will learn:

The three keys to commercial success
How to prioritize resources to achieve the biggest return on investment
How to manage reliability losses
Unique tools for comparing generating assets
Insights in conducting a successful performance improvement program
Advantages of side-by-side fleet performance measurement
Case studies in data-driven performance improvement
Attendees will also have the opportunity to meet with industry peers and to schedule private, one-on-one sessions with Platt, who will offer insights and advice on participants' specific priorities, challenges and concerns.
To register for the event or schedule a one-on-one session, contact Platt by email at ed.platt(at)solomononline(dot)com or by phone at (972) 739-1757. Those interested in participating may also contact Lisbeth Sigaran at lisbeth.sigaran(at)solomononline(dot)com or (972) 739-1826.
In addition to its Dallas headquarters, Solomon Associates maintains offices in the U.K., China, Indonesia, Japan, Russia, and Singapore.
About Solomon Associates
Based in Dallas, HSB Solomon Associates LLC is the world's leading performance improvement company for energy companies seeking to identify and close gaps in operational performance. Combining proven, patented methodologies with objective data analysis, and led by a team steeped in hands-on operational experience, Solomon Associates consistently helps clients with energy-intensive assets achieve greater efficiencies, enhanced reliability, and improved margins. Solomon Associates is part of HSB Group, Inc. To learn more about Solomon Associates, visit http://www.solomononline.com.
# # #