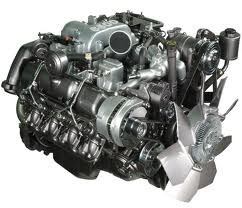 The 7.3 diesel is a combined effort in production from Ford Motor Company and Navistar International.
Chicago, Illinois (PRWEB) February 02, 2013
Diesel motors are offered by automakers as an alternative to standard edition gasoline engines. The technology used for these units is preferred by some vehicle owners. The RemanufacturedEnginesforSale.com company is now providing its Powerstroke engines for sale at discounted prices online. These editions are now available to purchase by vehicle owners or companies that perform installations in preowned pickup trucks, vans or cars. This new offer can be found online at remanufacturedenginesforsale.com
The 7.3 diesel is a combined effort in production from Ford Motor Company and Navistar International. This engine is an indirect fuel injection system and is unlike competing motors that are used in pickup trucks and commercial vans. These were in production from the early 1990s until 2003.
These motors can be difficult to locate on the secondary market without a trusted source to ensure quality is present. The new discounted motors that are sold to vehicle owners online have been tested and evaluated before placement into the company inventory.
Engine lifespan can be cut short due to skipping needed maintenance or OEM part issues. Routine service intervals are typically required of all vehicle owners to ensure correct operation is possible. A new facility upgrade has taken place at the RemanufacturedEnginesforSale.com company. New testing equipment and procedures are now in use for the gasoline and diesel part of the business. It is these upgrades that have helped this company to provide higher output quality to customers on both sides of the automotive industry.
The Powerstroke addition to the company inventory is in combination with a new V8 gasoline engine upgrade recently announced. The I4 and V6 inventory have remained strong at this company and the addition of more V8 units is expected to provide more online options for buyers of larger V8 motors. These include long block versions that are used inside of trucks and vans. The news release about this recent inventory change can be found online at http://www.seattlepi.com/business/press-releases/article/Refurbished-Engines-for-Sale-Now-Include-V8-4225274.php.
About Remanufactured Engines for Sale
The Remanufactured Engines for Sale company holds a respected reputation in the auto industry and remains one of the biggest suppliers to the secondary market. The motors that are reconditioned inside of the company facilities are used throughout the U.S. and Canada. The inventory of Chevy, Ford, Dodge, Chrysler, Toyota, Isuzu and other motors has helped this company bring more choices for engine replacements to the public. The Remanufactured Engines for Sale company remains one of the top sellers on the Internet for rebuilt engines that are warranted for 36 months for all buyers.