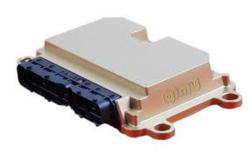 These modules are now reduced in total sale price due to better acquisition efforts by this company.
San Antonio, TX (PRWEB) June 11, 2013
Advancements in automotive engineering have helped to produce components like control modules designed to provide error-free vehicle operation. Replacing on-board computer systems are expected to be less expensive for buyers using the AutoProsUSA.com company. This company has now added an inventory of powertrain control modules for domestic and import vehicles at http://autoprosusa.com/engine-control-module. These modules are now reduced in total sale price due to better acquisition efforts by this company. These preowned units are now part of the computer-controlled parts now listed for sale online.
A number of computer-controlled components, modules and sensors have been part of all vehicles produced since the 1980s. Each automaker now produces different technologies although the national On-board Diagnostics (OBD II) numbering system remains in use for error codes. These systems provide reliable control to hundreds of parts used in operational automobiles.
The Auto Pros USA company has increased the size of its supplier network to acquire better prices and higher quality parts that are now listed for sale online. These increases to the computer module inventory are offered to help vehicle owners and mechanics. A new video is released on the company website promoting these new parts at http://www.youtube.com/watch?v=0binT2YNUSg.
Parts warranties are one element of buying secondary parts that are usually considered by parts buyers before a purchase is complete. Parts that can be rebuilt and sold as reconditioned usually come with an extended warranty policy. Preowned parts taken from vehicles involved in collisions or salvaged by third party companies can be lacking in warranty coverage.
The AutoProsUSA.com company has negotiated basic parts warranty protection programs for each of the parts listed inside of its online database. These warranties offer the installation assurance buyers can have difficulty locating through some online retailers.
The increases to the secondary market computer module components this year are helping to fill the void in discounted electronics. This company has added multiple types online this year to expand the electronics inventory available for automobiles. The news published online at http://www.prweb.com/releases/transmission-control-tcm/used-tcm-modules-online/prweb10792315.htm is used to announce the TCM module upgrades. These new conclusions to the control modules inventory are reduced in sale price for consumers. The recently announced price reductions are expected to stay in place for the duration of this year.
Suppliers of secondary market parts can now submit inquiries to company management for listings in the database online. Companies able to supply preowned parts with basic warranties and lower than average pricing are encouraged to submit requests at:
Auto Pros USA
1270 Crabb River Rd.
‪Richmond, TX 77469
(888) 230-1731
(713) 560-7017
About AutoProsUSA.com
The AutoProsUSA.com company now features its preowned parts inventory online to allow consumers to locate new and vintage parts for replacement. This company developed its unique search system to provide faster ways to perform all parts research for import or domestic vehicles. Pricing is consistently monitored by company management to assure buyers of lower than MSRP pricing. The AutoProsUSA.com company negotiates all parts inventory to include entry-level parts warranties for each customer sale. The auto parts staff at this company maintains the company toll-free number as well as the online request forms used by consumers.