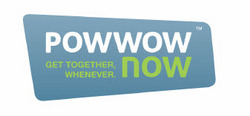 (PRWeb UK) September 22, 2010
Telecommunications company Powwownow is setting the record for the longest.
three-way audio conference call and has invited glamour model Jodie Marsh, funny man Patrick Monahan and ex-cricketing legend Phil Tufnell to keep it up all day and night for 24 non-stop, chattering hours.
Powwownow wants everyone to get involved - members of the public are invited to ask the celebs anything they like, or simply provide them with a helpful endurance tip. Simply visit the link: http://www.upforathreewaycall.com/join/ and join in via the website, Twitter or Facebook.
Starting at 2pm 30th September, three huge double beds will be positioned in three stations: London Victoria, London Waterloo and London Bridge will be home to our plucky celebs in their PJs doing the telephone conference dirty all night long!
CEO of Powwownow Andrew Pearce says: "The team are extremely excited about this event. One can only imagine what a cricketing legend, a glamour model and an comedian will chat about for 24 hours – but with the great British public providing them with conversation topics and endurance tips, it's definitely going to be hilarious."
So, while Phil, Patrick and Jodie chat from bed, you can too! Powwownow allows you to work anywhere, anytime and with minimal impact to the environment for free! Powwownow is Europe's fastest growing free conference call provider and operates in 15 countries including the UK, US and major European markets. Please visit http://www.powwownow.co.uk to learn how you too can 'call more, travel less and go green.'
About Powwownow
Powwownow was founded in 2004, offering customers low-cost conference calling facilities with the ethos of no booking, no billing, no fuss. (The customer does not need to book a conference room and never receives a bill from Powwownow, just the cost of a 0844 call added to their bill). Turnover for 2010 is expected to reach £10m. The company operates in 15 countries including the US and major European markets.
Powwownow employs 41 people and is based in Richmond, London.
###