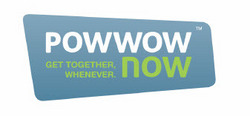 We're very pleased to be able to offer these bundles to our customers
(PRWeb UK) July 3, 2010
Powwownow, the UK's fastest growing conference call provider, are changing the way businesses think about conference calling with the announcement of their new Unlimited Conference Call Business Bundles (confirm product name and capitalisation). Designed to suit businesses of any size, these individually-tailored, fixed-cost bundles offer an unlimited number of minutes per month.
"We're very pleased to be able to offer these bundles to our customers," says Powwownow's Head of Sales Leigh Moody. "We had a look at the marketplace and quickly realised nobody else was offering this kind of service. We think of them a bit like a mobile phone pay-as-you go deal in that they represent incredible value for money, while at the same time allowing companies to be flexible with their spending."
Apart from unlimited minutes, the bundles will also offer an unlimited number of user PINs, a choice of international and freephone dial-in numbers, fast and secure call recording at the touch of a button, and real-time reporting on all your calls. Plus, to celebrate the launch of the new bundles, Powownow are offering an additional two months of unlimited conferences calls free when customers purchase a 12 month bundle.
Customers will have a high degree of control over their bundles, with options that allow them to include branded welcome messages on their calls, and select from a range of hold music. "Customisation and flexibility are at the heart of our business, and these bundles aren't any different," continues Moody. "Whether they're a small business making a few calls a month or a large multinational wanting to take advantage of our maximum 1000 user call capacity, our clients have complete control over their conference calling requirements."
About Powwownow
Powwownow was founded in 2004, offering customers low-cost conference calling facilities with the ethos of no booking, no billing, no fuss. (The customer does not need to book a conference room and never receives a bill from Powwownow, just the cost of a 0844 call added to their bill). Turnover for 2010 is expected to reach £8m. The company operates in 15 countries including the US and major European markets. Powwownow employs 33 people and is based in Richmond, London.
###