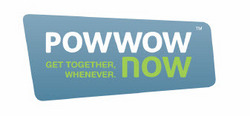 (PRWeb UK) October 17, 2010
Telecommunications company Powwownow's free Conference Calling iphone app has been named as the number one must-have app for business in a recent article by CNBC. The article also falls on the same week that Powwownow were to announce that it has been shortlisted for the coveted 'Best B2B Brand' at the B2B Marketing awards. The Telco Company, based in Richmond is in esteemed company too, the list also includes a number of industry heavy weights such as Google, Barclays, American Airlines and IBM.
Powwownow were delighted to be named as the provider for the top i-phone app for businesses, and to also find themselves shortlisted for the 'Best Campaign on a Limited Budget' category of the awards after submitting their 'Fly Powwownow' creative, back in August. Following their submission, they have now been named on the Editor's recently published 'Best B2B Brands' shortlist, which will help to raise the awareness of the company as leading.conference call providers in the UK.
Best B2B brand is a new category that has been added to the awards this year, in the words of Editor Joel Harrison:
"Our aim is simple: to fill an obvious gap in our annual awards programme – The B2B Marketing Awards – to reflect the strength and dynamism of brands, as well as individual marketers and agencies. If they can be recognised, why shouldn't the brands themselves? After all, they are the real stars of B2B marketing".
CEO Andy Pearce also comments: "We submitted our recent campaign for the awards because we were so proud of our work and wanted to shout about it! We were delighted to be a finalist. But the inclusion of Powwownow on both the CNBC web conference call iPhone app and the Best B2B brand list is just phenomenal! In comparison with the others we are a small company trying to provide and amazing service so recognition like this is incredible"
About Powwownow
Powwownow was founded in 2004, offering customers low-cost conference calling facilities with the ethos of no booking, no billing, no fuss. (The customer does not need to book a conference room and never receives a bill from Powwownow, just the cost of a 0844 call added to their bill).
Turnover for 2010 is expected to reach £10m. The company operates in 15 countries including the US and major European markets.
Powwownow employs 41 people and is based in Richmond, London.
###