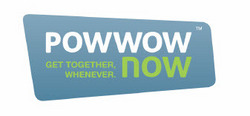 Based on customer feedback, we know there's huge demand for a conference call app that allows you to join conferences at the touch of one button
(PRWeb UK) July 8, 2010
With phone and web conferencing being two of the most-used business services every single day, many business users have flocked to free conferencing to save money, but often at the expense of professionalism and quality service. With Powwownow, businesses can save on conferencing costs and still receive a professional service, excellent customer support and value-added features – such as free recording, desktop sharing and even the ability to choose your own hold music. In addition, with Powwownow's new iPhone application, mobile workers can join scheduled conference calls with the simple touch of a button – no more toggling back and forth from a calendar invitation or email to get the number and access code then back to the keypad to enter it. One button and you're in.
"Based on customer feedback, we know there's huge demand for a conference call app that allows you to join conferences at the touch of one button " commented Andrew Pearce, CEO of Powwownow. "We're not just about audio conferencing, we're about helping our customers be more successful. We don't believe consumers should sacrifice quality for cost. Free doesn't mean cheap!"
The Powwownow iPhone App does more than any other mobile conferencing app available, including:

Create and Edit Conferences - Set up new conference calls and invite participants from your contact lists with automatic email invitations. Also, edit your scheduled conferences and view details of conferences you've been invited to join.
Connect to Conference Calls - Join scheduled conference calls with the simple touch of a button or even join calls manually with ease if you have not received an invitation through the Scheduler App. Also, Powwownow will automatically connect mobile users with the best local dial-in number – avoiding international calling issues and unexpected fees.
Manage Settings - Manage and update your account details instantly and add additional conference accounts as needed.
The Powwownow iPhone App is available for download in the iPhone App Store or on iTunes or on the Powwownow site. For more information about how you can Powwownow, quickly and easily, please visit http://www.powwownow.co.uk
About Powwownow
Powwownow was founded in 2004, offering customers low-cost conference calling facilities with the ethos of no booking, no billing, no fuss. (The customer does not need to book a conference room and never receives a bill from Powwownow, just the cost of a call added to their bill). Turnover for 2010 is expected to reach £8m. The company operates in 15 countries including the US and major European markets. Powwownow employs 43 people and is based in Richmond Surrey London.
###