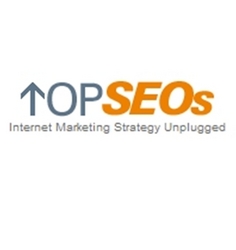 Plymouth, IN (PRWEB) December 3, 2008
As always, topseos' list is the most comprehensive guide to the best PPC agencies in the industry. Here's the list of the top 30 PPC firms that are selected for December 2008:
1. JumpFly, Inc.
2. Bruce Clay Inc.
3. SEOP Inc.
4. Intrapromote LLC.
5. Increase Visibility Inc.
6. SEO Image Inc.
7. Web.com Search Agency
8. Portent Interactive
9. GDMI
10. Customer Magnetism
11. Webrageous Studios
12. SEO Inc.
13. SearchAdNetwork
14. MaximumHit
15. Morpheus Media LLC
16. Target Logics
17. Reprise Media
18. Didit.com, LLC
19. Efficient Frontier Inc.
20. KeyRelevance
21. Response Mine
22. Enquiro Search Solutions Inc.
23. PageZero Media
24. eVision LLC.
25. SpiderSplat Consulting Inc.
26. Pepperjam.com
27. NetSetGo Marketing
28. Point It, Inc.
29. Varazo Inc.
30. Clicks2Customers
Each firm that is considered for ranking has to go through various levels of evaluation, each one as meticulous as the next. The precision of this ranking can be determined by considering that this list is given out to key players in the internet marketing industry. Clients of the PPC firms are asked the following questions for the purpose of evaluation:

How is your PPC campaign monitored actively and how are the bid adjustments made?
How were your click-through rates improved?
What techniques were utilized to lower the cost per conversion?
Are the PPC campaign reports useful and easy to understand?
By what percent have you increased your PPC budget and over what time?
PPC agencies that would like to be considered for the topseos rankings can apply at:
http://www.topseos.com/rankings/search-engine-marketing-agencies/apply-for-ranking.
To learn more about the best PPC companies visit http://www.topseos.com/rankings-of-best-pay-per-click-management-companies.
###