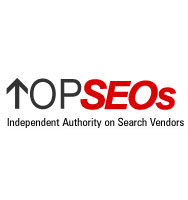 Plymouth, IN (PRWEB) January 14, 2009
topseos has released it's list of the best ppc agencies for the month of January 2009. The highlight of Pay Per Click Management is that it allows firms to select their own search engine ranking by paying for the position. PPC is fast becoming one of the most popular forms of advertising on the internet.
There are many components that go into successful pay per click management campaign and proper implementation of the PPC strategy, managing bids, evaluating keywords and working on the title and description of the web pages are just naming a few of the basic activities. A quality pay per click management firm would bring all these components together to give their clients the best results.
The following is a list of the most consistent and reliable pay per click management firms chosen after a detailed evaluation process.
1. JumpFly, Inc.
2. Bruce Clay Inc.
3. SEOP
4. Intrapromote LLC.
5. Increase Visibility Inc.
6. SEO Image Inc.
7. Web.com Search Agency
8. Portent Interactive
9. Clicks2Customers
10. Customer Magnetism
11. Webrageous Studios
12. GDMI
13. SEO Inc.
14. SearchAdNetwork
15. Maximum Hit
16. Morpheus Media LLC
17. Target Logics
18. Reprise Media
19. Didit.com, LLC
20. Efficient Frontier Inc.
21. KeyRelevance
22. Response Mine
23. Enquiro Search Solutions Inc.
24. Page Zero Media
25. eVision LLC.
26. SpiderSplat Consulting Inc.
27. Pepperjam.com
28. NetSetGo Marketing
29. Point It, Inc.
30. Varazo Inc.
A meticulous assessment process precedes the compilation of this list, the result being that there are few other rankings within the industry that have the weight and popularity that this one by topseos enjoys.
Pay Per Click firms that would like to be considered for the topseos rankings can apply at:
http://www.topseos.com/rankings/search-engine-marketing-agencies/apply-for-ranking.
To learn more about the best pay per click management companies, visit:
http://www.topseos.com/rankings-of-best-pay-per-click-management-companies.
###