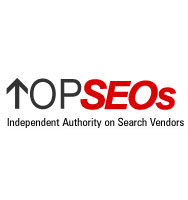 Plymouth, IN (PRWEB) March 9, 2009
The online leader for web services rankings, topseos.com, has recently concluded the list of the best PPC companies for the month of March. This independent ranking company has named 30 companies into its prestigious list after an extensive evaluation process. The PPC firms in topseos' list have proven over time that they are committed to the best results for their customers. This is why topseos.com has committed to connect these deserving firms with companies that need their PPC marketing services.
Pay per click is simply an advertising campaign. This campaign involves advertising on search engines like Google and Yahoo, content sites like blogs and video sharing communities, and other advertising networks. This is an effective means of advertising because it is based on keyword query matches that connect a query to specific products for sale or services offered. Among the most popular PPC providers are Google Adwords; Yahoo! Search Marketing; and Microsoft adCenter.
The top 30 PPC agencies for March 2009 are:
1. JumpFly, Inc.
2. Intrapromote PPC Agency
3. SEOP
4. Clicks2Customers
5. Increase Visibility Inc.
6. Bruce Clay Inc.
7. SEO Image Inc.
8. Customer Magnetism
9. ThinkBIGsites
10. Web.com Search Agency
11. Webrageous Studios
12. Portent Interactive
13. SEO Inc
14. Location3 Media
15. Efficient Frontier Inc
16. Maximum Hit
17. Didit.com, LLC
18. Reprise Media
19. Enquiro Search Solutions Inc.
20. Morpheus Media LLC
21. Target Logics
22. KeyRelevance
23. Response Mine
24. Page Zero Media
25. eVision LLC.
26. SpiderSplat Consulting Inc.
27. Pure Visibility Inc.
28. NetSetGo Marketing
29. Point It, Inc.
30. Pepperjam.com
To narrow the companies to 30, topseos.com had to put each company through a rigorous and extensive evaluation process. Each company had to be evaluated in areas like return on investment, knowledge, and more importantly, the overall experience. They had to answer questions which include, "Did the agency modify the way they achieved higher rankings for you based on the Universal Search model introduced by Google?". To ensure results, topseos.com also asked the firms, "How many of your top industry keywords rank in the top 10?" All of these factor in to the decision on which companies to keep in the top 30.
Pay Per Click Companies that would like to be considered for the topseos.com rankings can apply at: http://www.topseos.com/rankings/search-engine-marketing-agencies/apply-for-ranking.
To learn more about the best Pay Per Click Firms, visit: http://www.topseos.com/rankings-of-best-pay-per-click-management-companies.
###