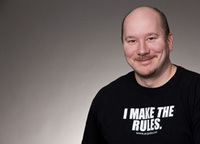 Our European presence will allow us to more effectively gauge and respond to the needs of businesses throughout this region, and shows our dedication to helping digital and interactive agencies in Europe and beyond
(PRWEB) July 20, 2010
Earlier today, pay-per-click management software creators Acquisio announced additional steps that it is taking to support its international growth. The company announced that it has opened a new satellite office in Paris, hired a new EMEA Account Director, and that its flagship product Acquisio SEARCH now features integration with the Baidu search engine.
Paris Office is Acquisio's Fourth Location
Acquisio's new Paris office is its fourth location; the company is headquartered in Montreal, Canada with a satellite office in Toronto, Canada and a US office located in Seattle, Washington. Marc Poirier, co-founder and CMO of Acquisio, believes that the Paris office will help Acquisio more effectively provide service and sales support for the European marketplace. "The PPC market outside of North America continues to grow, and presents a number of challenges and opportunities for businesses that want to capture the eyes and the euros, pounds, and yen of consumers and businesses in these areas. Our European presence will allow us to more effectively gauge and respond to the needs of businesses throughout this region, and shows our dedication to helping digital and interactive agencies in Europe and beyond to more effectively and efficiently manage their clients' PPC needs," said Poirier.
Cavallier Named Emea Account Director
Also announced was the hiring of Ted Cavallier. Cavallier will serve as Acquisio's EMEA Account Director, where he will be responsible for providing client sales and support services for the EMEA region, as well as handling business development opportunities within the area. Prior to joining Acquisio, Cavallier served as Performance Marketing International Account Manager at global communications agency Isobar, where he developed and presented PPC strategies and managed strategic clients, all while serving as the company's main contact for international client relations. Cavallier's previous work experience also included positions within the financial services and consumer products industries.
Acquisio Search Features Integration with Chinese Search Giant Baidu
The company's international expansion is also mirrored in its product, Acquisio SEARCH. Earlier this week, Acquisio SEARCH added Baidu to the list of search engines from which it can access data. Baidu is China's most popular search engine and the 6th most popular website in the world, according to website monitoring service Alexa. "Thanks to our Baidu integration, Acquisio SEARCH customers can now pull data directly from their Baidu accounts and can analyze and view the data in all of Acquisio SEARCH's reports," noted Poirier. "Agencies with clients interested in getting in front of the world's largest Internet audience will certainly appreciate the ability to better manage their pay-per-click campaigns and improve conversion rates. And, with Acquisio SEARCH's client-focused reports, it will be easy for agencies to show clients the value of all of their online campaigns, including those through Baidu."
About Acquisio
Acquisio is the world's leading developer of performance marketing solutions for agencies. Its flagship product, Acquisio SEARCH, helps marketers manage, optimize and automate all their paid search activities across all search engines. The platform also automates the production of slick and engaging client-ready reports, saving agencies significant amounts of time on their reporting activities each month. Other solutions include Acquisio Managed Services.
With more than $500MM in ad spend under its management, Acquisio SEARCH is the ad management solution preferred by advertising and marketing agencies. Acquisio's suite of solutions empowers over 300 interactive agencies around the world—including Bruce Clay, Yellow Pages Group, SEO Inc., Aim Clear, Page Zero, Find Me Faster, Leverage Marketing, and TravelClick—providing them with increased productivity, efficiency and ROI.
The company is based in Montreal, Quebec with satellite offices in Seattle, Toronto, and Paris. For more information, visit http://www.acquisio.com.
###