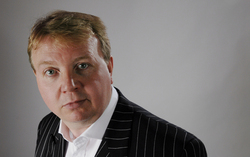 This doesn't surprise me,
Braintree, Essex (PRWEB) June 21, 2008
Greater commission and claims ratio disclosure within the Payment Protection Insurance sector will have little impact on consumers' decision-making, says independent provider Simon Burgess from British Insurance.
He believes PPI purchasers are influenced by the personality and persuasive skills of the seller and that compulsory disclosure of information, as recommended by the Competition Commission, is not an effective remedy - a view borne out by research recently undertaken by the London School of Economics.
In its report 'Information v Persuasion, Experimental Evidence on Salesmanship, Mandatory Disclosure and Purchase of Income and Loan PPI'*, the LSE investigated the extent to which insurance sellers influence buyers and whether mandatory information disclosure would affect the sale.
Twenty-five people with commission-based sales experience targeted 214 consumers who were seeking or who had recently obtained unsecured loans up to £5,750. Each 'seller' had a neutral script and could make a two minute sales pitch. Their pay was based on performance.
Results reveal that although consumers were keen to find out about sellers' incentives and the payout ratio of the policy, this information made no difference to the choice they made, and that in many cases, it reduced, rather than boosted confidence in their decision making.
The LSE found that respondents' willingness to pay for insurance was based upon the seller and their powers of persuasion, rather than the information placed before them. "This doesn't surprise me, "says Burgess. "We all know extroverts make more sales, whatever sector they're in, so the Commission should be tackling the pressure that's being exerted on vulnerable consumers, rather than recommending they wade through more information. "I agree consumers need more information to be able to shop around, but what use will it be when faced with a tenacious salesperson who convinces the consumer to keep the sale in-house?"
Earlier this month, the Commission published its remedial measures report, detailing initiatives to tackle PPI mis-selling. These include; consideration to ban the sale of PPI at the time of the loan application, introduction of price caps and more information for consumers to enable them to shop around.
Burgess continues: "This research clearly shows that once consumers are in front of persuasive salespeople, they will end up buying the product whether they have more information or not. Even the FSA in its PPI Survey last year said 'respondents showed virtually no engagement with the product - they relied on whatever they were told by the sales adviser'."
He concludes: "The CC must focus on the distribution structure of this sector and outlaw lenders making PPI sales. It's widely-known that staff at NatWest and Royal Bank of Scotland earn three times the number of bonus points if they sell a loan with PPI than on its own and these practices must be stopped. Consumers will not be protected by the currently-proposed policy reforms."
*Research conducted in September 2007 in five venues across the UK and report written in November 2007.
###