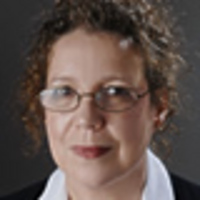 There is no doubt that this is a very substantial fine
Braintree, Essex (PRWEB) October 8, 2008
Despite being hammered to the tune of £7m for serious failings in its telephone sales of payment protection insurance (PPI), Alliance & Leicester is still way ahead on the business in question.
Fined by the Financial Services Authority (FSA) for forcing through non-compliant and unsustainable sales over a three year period between January 2005 and December 2007, A&L's activities were held to account in regard to the 21,000 policies that were sold in that time.
However, despite the record fine handed down, Sara-Ann Burgess, director at PPI specialist Burgesses, said A&L would still end up making a significant profit out of the business that had been condemned as non-compliant.
"The regulator has said A&L sold approximately 211 000 policies during the period for which its activities have been fined, at an average price of £1265. In round figures, that equates to £265m in premiums. The £7m fine may be a record, but this sorry affair shows just how much some of the high street banks have made out of PPI," said Burgess.
The Office of Fair Trading said that the average claims ratio in the personal loans PPI market was 18%. If this is representative of A&L's business then Burgess said the bank would have received £265m in premiums, paid out £48m in claims, paid out £7m to the FSA and be left with £210m to pay for its overheads on the business and carry out the remedial work that the regulator has demanded.
"There is no doubt that this is a very substantial fine," said Burgess. "However people should not be in any doubt of the huge profits that high street providers have been squeezing out of their customers and the non-compliant way in which they have done it."
Burgess said she hoped the news did not stop consumers taking out PPI and protecting their financial commitments. However instead of buying on the high street she urged them to use independent intermediaries such as British Insurance, which offered cheaper and more flexible policies and which, in the vast majority of cases, also had a far superior level of cover.
###