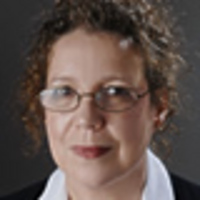 Buildings and Contents is another essential cover and should not be abandoned. Any incident, such as storm damage, fire or freak flooding could wipe out what is for most people their most valuable asset. Although buildings insurance is compulsory if you have a mortgage, you are not obliged to buy it from your mortgage lender. As always, if you shop around, you should be able to get it cheaper
Braintree, Essex (PRWEB) October 25, 2008
Independent Payment Protection Insurance (PPI) provider Burgesses has warned policyholders against cancelling cover to save pennies as the credit crunch bites.
Managing Director Sara-Ann Burgess said: "Cancelling policies in these economically trying times is a false economy and could be the biggest error that anyone could make. This is especially true when we consider homeowners that might be considering forgoing their mortgage payment protection insurance (MPPI) payments."
Burgess continued, "While the policyholder might be feeling confident about their immediate job prospects, and could do with the extra cash at a time of rising prices, the economy is moving into a period that will be as bleak as the recession of the early 1980s when thousands of businesses went to the wall. At the same time, no one knows when they might be struck down with a serious illness rendering them unable to work and unable to make mortgage repayments. Regular premium MPPI, bought from an independent broker, provides affordable cover. And what price can be placed on peace of mind?"
However, Burgess recommends homeowners review their MPPI insurance if it was arranged through their lender.
"Insurance arranged by the lender is invariably always more expensive than being bought through a broker. Shopping around is the most important thing to do when looking for insurance and great deals can be found online. Certainly, inexpensive cover can be purchased from reputable outlets such as British Insurance.
"Buildings and Contents is another essential cover and should not be abandoned. Any incident, such as storm damage, fire or freak flooding could wipe out what is for most people their most valuable asset. Although buildings insurance is compulsory if you have a mortgage, you are not obliged to buy it from your mortgage lender. As always, if you shop around, you should be able to get it cheaper," Burgess said.
Burgess added that students that have just started or recently returned to university should ensure their contents are covered also.
"A recent study* suggested that students take an average of £1,650 worth of possessions with them. This may be computers, text books, clothing, MP3 players and electrical gadgets.
"This represents a very attractive haul for thieves and this risk of theft is likely to increase as unemployment rises. It may be possible in some cases that the parents' buildings and insurance policy will cover some of their children's goods so homeowners should always check with their provider," Burgess said.
*M&S Money, September 2008
###