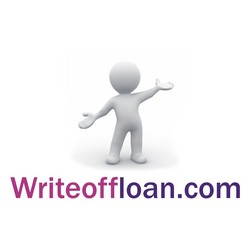 It comes as no surprise to us that the FSA has finally got tough with lenders over PPI mis selling and the way they handle claims
(PRWEB) October 7, 2010
Under a process called "route cause analysis", the FSA has introduced new measures to force lenders to compensate those customers caught up in any sales method shown to be lead to mis selling PPI, even if they are not aware of what has happened to them. The new measures apply to all lending institutions, including banks, building societies, and insurance companies or brokers actively selling PPI to the public.
The FSA currently receives over 1,500 complaints every week, but of concern is the number of people who do not know they have been unwittingly duped into having a PPI policy and have yet to realise and submit PPI claims.
Dan Waters, from the FSA, said: "This is the culmination of months of hard work and now, with these measures, we look forward to consumers being treated fairly whether they are buying or complaining about PPI.
"The onus is now on the industry to ensure it treats all customers fairly. We will be monitoring the implementation of our guidance closely to ensure real change is delivered. The policy statement follows consultation that saw significant levels of highly detailed feedback from PPI providers, sellers, trade groups and consumer bodies."
Accompanying the new measures is a report that highlights the sales tactics known to trigger the majority of the mis selling complaints. Lenders have been asked to analyse the complaints they receive for instances of bad practice, and retroactively identify those customers that require refunds and compensation but who have not yet submitted claims for Payment Protection Insurance. Lenders have known for some time these measures could be brought in but many have chosen not to tackle the problem until made to do so now.
Interestingly, many lenders are angry about the inclusion of credit card PPI in the new measures. They claim that the premiums for credit card PPI are far, far less than in other areas such as loan PPI and should not be included. However, the FSA reported in 2009 alone there were 81,000 PPI claims complaints relating to credit card mis-selling, and for this reason it was included in the new PPI claims procedures.
A spokesperson from PPI Claims Company; Simple Financial Solutions said: "It comes as no surprise to us that the FSA has finally got tough with lenders over PPI mis selling and the way they handle claims. It's way overdue. Last year the Financial Ombudsman found that 90% of the PPI claims complaints that had been rejected by lenders actually had merit and the customer should have been refunded and compensated."
"But that's just the customers who complained to the Ombudsman," continued David. "It's estimated that around six of every ten customers who have their PPI claims rejected by lenders never take it further, so there are hundreds of thousands more people out there who did have a case but gave up. The FSA also found lenders were deliberately obstructive, often rejecting PPI claims outright without even bothering to investigate," commented the spokesperson. "It smacks of a blanket internal policy by lenders to avoid paying out and force customers to abandon their PPI claims part way through."
This is not the first time the FSA has introduced measures to try and manage the PPI mis-selling fiasco. Lenders are no longer allowed to offer single premium PPI on unsecured loans, while another recent ruling by the FSA stipulates lenders must deal with customer complaints fairly and in a timely manner.
The spokesperson added: "Getting lenders to act on complaints in a reasonable period of time has become a major source of stress for many customers. Many people we speak to seek help with their claim by instructing an experienced PPI claims company to prepare, submit and manage their complaints. Often lenders stop playing these games when faced with a company that has detailed legal knowledge and then the PPI claim can be processed more quickly. But it's a sad state of affairs that customers are forced to take on outside help to make lenders behave in a courteous, timely and respectful manner."
###