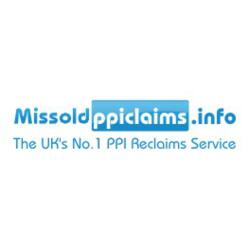 It must be tremendously frustrating for them to be forced to put in a claim 'on the off-chance'
(PRWEB) November 02, 2012
IVA providers are routinely requesting that debtors allow them to claim for PPI, even if they have no claim to make, in the hope any upheld claim can be used to pay off some of the debt owed. However due to the length of time it takes to get a PPI claim settled or rejected, some debtors are not being discharged from their IVA's on completion until the case is settled. In some cases this is taking up to a year reported Andy Davie from IVA.co.uk.
It is estimated some 1500 people are now facing delays due to PPI Claims, and are unable to get removed from the insolvency register and get on with their lives as a result.
IVAs allow individuals to pay back part of what they owe creditors over a period of five years, and often are considered a better alternative to bankruptcy for many individuals who have the ability to pay back some of what they owe given enough time. Any disposable income the debtor has must be used to pay creditors, and this includes lottery wins, inheritances, and refunds of loans and PPI.
Over 60% of the people with IVAs have been made to agree to putting in a, even if they know they do not have a case, but feel compelled to do so or risk being turned down for an IVA.
PPI policies were designed to protect someone from defaulting on a loan, mortgage or credit card due to illness or redundancy, but during the height of the PPI scandal they were being sold to people without their knowledge or understanding their circumstances meant that could never receive a payout if claimed.
The Building Societies Association has shown that speculative claims have increased by 247% in only six months, and that these bogus claims are slowing down the processes and systems in place for dealing with legitimate Payment Protection Insurance claims.
A spokesperson for PPI Claims Company, missoldppiclaims.info said: "This is a very worrying tactic for IVA providers to be using. Sometimes an individual may have had a PPI policy and not known about it, so reclaiming the money they unknowingly paid out is a legitimate claim. But if the individual has looked into it themselves and knows they never had PPI - and therefore no claim - it must be tremendously frustrating for them to be forced to put in a claim 'on the off-chance' the IVA provider might be able to squeeze something out of their lenders.
"Coming off the insolvency register is a massive achievement for people who have finished they IVAs, so not being able to do so due to an outstanding PPI claim keeps them in limbo and unable to start afresh."