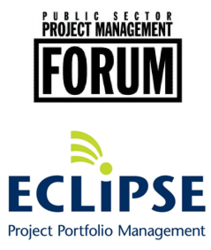 Toronto, Ontario (PRWEB) April 25, 2013
Solution Q has been invited to be the major event sponsor for the upcoming 2013 Spring Public Sector Project Management Forum (PSPMF) to be held at the City of Vaughan on May 2.
Event attendees will gather from all across Ontario to share lessons learned and key project management expertise to improve the management of public sector projects.
This year's spring forum will focus on managing expectations with the theme, 'It's All About ME! Managing Expectations in a Diverse Environment.' Keynote presentations will be given Brian Thwaits, Brain Trainer and author of the recently published book, 'The Superstar Brain,' and Frank Di Palma, Business Solutions Manager at the City of Vaughan, who will present 'Managing Expectations: The Emotional Intelligence Factor.'
With Project Portfolio Management becoming a growing topic of interest for the Forum's members, the PSPMF Steering Committee wanted to involve a leading PPM provider in this year's event to give attendees an opportunity to learn more about the subject.
Solution Q has announced that it will be presenting a panel discussion at the Forum titled, 'Managing Project Expectations – The Impact of PPM.' This panel discussion will allow the panelists to share their experience and advice about how a PPM framework and tool have helped them to manage project expectations, what they've learned along the way, and how they managed the expectations of a PPM implementation.
Solution Q has worked with many clients in the public sector right across North America to help make their project and portfolio management simpler and more successful. Now in its 11th year of providing PPM solutions, Solution Q hopes to share its knowledge and experience to assist more project and portfolio management professionals with further learning opportunities such as this panel discussion.
Learn more about Solution Q's previous panel discussions by accessing some of these recordings via their site.
About Public Sector Project Management Forum
The Public Sector Project Management Forum is a not-for-profit event for public sector employees who have a wealth of project management knowledge spanning across all levels of the Canadian public service. The participants of this forum collaborate by providing lessons learned and key project management expertise to improve the management of public sector projects so that citizens receive superior services.
About Solution Q
Solution Q is the maker of Eclipse PPM, project portfolio management software that helps to simplify project and portfolio management to make it more successful for 'all voices in the room'. Solution Q provides a combination of process, PPM software and partnership to deliver improved business results within 30 days.