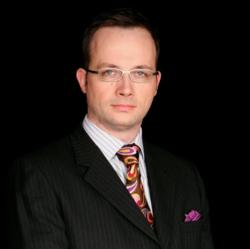 GWI is currently tracking 250 of the largest water industry PPPs; we're going to put some of these deals under the microscope in Singapore.
(PRWEB) May 05, 2011
Global Water Intelligence's (GWI's) new one-day course is an intensive, high-powered session on Public-Private Partnerships - for industry professionals wanting to improve their knowledge and understanding and increase the success and profitability of their business deals.
GWI is currently tracking 250 of the largest water industry PPPs and the short course is designed to bring some of the recent PPP deals into the spotlight. Specific knowledge is required to navigate PPP deals successfully and the training session brings together a carefully-chosen group of industry professionals to share their knowledge and hands-on experience with course participants.
The course will be led by Frédéric Blanc-Brude from Infrastructure Economics. Presentations will be from Roderick Mackenzie, RM Consulting Services; Perry Rivera, Manila Water; Paddy Padmanathan, ACWA Power International and Christopher Gasson, Global Water Intelligence.
Topics will include:

Current debate surrounding PPPs - why they perform or not, what contributes to success or failure.
Latest market data, the competitive landscape and the drivers behind future opportunities.
Profitablility - financial wizardry and structure.
Deal contract and legalities, up to financial close and beyond.
Industry expert challenge - interactive Q&A session with the panel.
PPP Short School is concurrent with GWI's Desalination Short School (7/8th July) and Singapore Water Week (4/8th July).
For a brochure and further details contact:
Max Richardson
mr[at]globalwaterintel.com
tel: +44 1865 204208
fax: +44 1865 204209
###