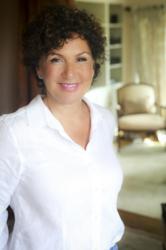 It doesn't matter if you're learning to surf or experimenting with new business strategies.
Boston, MA (PRWEB) May 21, 2013
Inspired by a recent excursion to Puerto Rico, PR expert, business coach and now, newbie surfer Robin Samora has crafted an insightful new article for experts, entrepreneurs and executives entitled "Five Ways Surfing the Waves is Like Business."
"It doesn't matter if you're learning to surf or experimenting with new business strategies," advises Samora, who is the principal of Boston-based communications and PR firm Robin Samora Inc. "The secret is getting through the impact zone — which are the obstacles that you meet along the way — and overcoming them, challenge by challenge."
According to Samora, the five ways in which surfing the waves is like business are:
1. "You have to do it, to know it." While learning and studying technique is important, there's no substitute for actual experience. It may be scary and risky, but the right attitude and plenty of perseverance will keep one afloat.
2. "Be prepared to paddle, even if you're exhausted." Hard work is mandatory, not optional. However, with that being said, there are times when it makes sense to pull back and guard valuable energy.
3. "Be ready on a dime." There's no scientific way to predict when the ideal wave will emerge. The key isn't to furiously hunt for them, but instead to be perfectly primed and ready to take advantage of the opportunity.
4. "Maintain your cool." Surfing can be a very humbling experience – one spends far more time in the water than above it. However, frustration and tension are counter-productive. Staying cool, flexible and response-ready are the keys.
5. "Respect the powers that be." There are natural powers that govern surfing, and breaking these laws is punished by everything from a whack in the head, to gulping a mouthful of salt water, to humbly being swept ashore. The goal isn't to defeat or fight against these powers, but to respect and align oneself with them.
Added Samora, "And of course, surfing the waves, just like business, should be fun. It's an adventure to be embraced and experienced; not an ordeal to be dreaded and feared."
Experts, entrepreneurs and executives who don't want to glean these insights directly by waxing up their surfboard and seeing how long they can hang loose, can instead read the full version of Samora's new article "Five Ways Surfing the Waves is Like Business" at http://www.robinsamorainc.com/2013/05/5-ways-surfing-the-waves-is-like-business/.
For more information or media inquiries, contact Robin Samora at (617) 921-3448 or Robin(at)RobinSamoraInc(dot)com.
About Robin Samora Inc.
Telling a story is personal. Sharing it is an art. Technology makes it global. Robin Samora Inc., a Boston based PR, branding and promotions firm blends all three to take its clients' businesses and brands to the next level. With clients like Comcast, WBZ-TV and Blue Man Group, and a roster of authors, entrepreneurs and experts nationwide, the firm prides itself on being a "Promotional GPS" that takes its clients' brands where they want to go to be seen, heard, engaged and remembered. With over two decades of experience, the firm is as comfortable on major media highways as it is on out-of-the-way niche back roads. Learn more at http://www.RobinSamoraInc.com.