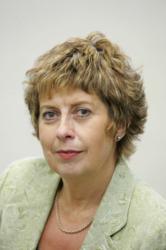 "Between them our tutors have 1012 years experience in PR. They offer one-to-one mentoring about PR in the USA. This truely is an international certificate". Ellen Gunning.
(PRWEB) September 25, 2012
The Irish Academy announced details of the appointment of a panel of American public relations tutors today. The tutors will mentor students studying the Academy's ten-week, online, Certificate in Public Relations course.
The tutors, who are all professional PR practitioners, are based in Connecticut, Florida, Massachusetts, New Hampshire, New Jersey, New York, North Carolina, Virginia, Washington, Pennsylvania, Georgia, Washington DC, California, Oregon, Colorado, Delaware and Maryland.
"Between them, our panel of tutors has 1012 years experience in the business. Their expertise covers a very broad sweep of industries including travel, tourism, technology, consumer products, non-profit organisations, sports, education, entertainment, government, military, real estate, environment, transport, insurance, corporate and legal sectors. They have vast experience of the public relations business and willingly share insights, opinions, advice and guidance with our students. It is the best of all worlds for anyone studying with us," said Ellen Gunning, director of The Irish Academy.
The Academy was formed in 1992.Their Certificate in Public Relations course teaches participants how to write press releases, organise photo-calls, design newsletters, maximise sponsorship opportunities, get the most from exhibitions, and prepare for crisis.
Graduates of the Irish Academy are based in America, Austria, Belarus, Belgium, Brazil, Bulgaria, Egypt, England, France, Germany, Ireland, Italy, Lesotho, Netherlands, Northern Ireland, Scotland, Switzerland and the United Arab Emirates.
The core text book "Public Relations – a Practical Approach" was written by the Academy's director, Ellen Gunning. Published by Gill and Macmillan it is available online from the Kindle ebook store on http://www.amazon.com or from http://www.coursesmart.com. This text is used by every student on every PR course (from Certificate to Post-Graduate courses) in Ireland.
"This text gives readers a really good understanding of the theory and practice of public relations," said Ellen Gunning, the author, "but practice needs to be adjusted for the local environment, so I am delighted that the Irish Academy has retained the services of some of the top PR practitioners in America to tutor our students," she added.
The next Certificate in Public Relations course begins online on 18th October 2012. Details are on the Academy website at http://www.irishacademy.com/us or email education(at)irishacademy(dot)com for further information.