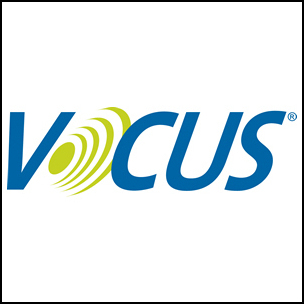 Our customers issue tens of thousands of press releases each year in an effort to generate publicity
Lanham, MD (PRWEB) October 23, 2006
Vocus, Inc. (NASDAQ:VOCS) , a leading provider of on-demand software for corporate communications and public relations, today announced that it has made PRWeb services available as part of the Vocus PR management software suite. Vocus customers can now distribute search engine optimized press releases directly from the Vocus platform and take advantage of PRWeb's advanced social media capabilities to maximize the online visibility of their news.
PRWeb's press release distribution platform leverages the full spectrum of new media to ensure that customers' news receives a high level of exposure. PRWeb-distributed press releases are indexed by major search engines, distributed to thousands of news sites, including Google News and Yahoo News, and delivered through more than 20,000 RSS feeds that collectively reach tens of millions of consumers and thousands of journalists daily. Customer's issuing press releases through PRWeb can also take advantage of social media technologies such as podcasting, blog trackbacks and Technorati tagging.
"Our customers issue tens of thousands of press releases each year in an effort to generate publicity," said Rick Rudman, President and CEO of Vocus, Inc. "By making PRWeb's direct-to-consumer distribution capabilities available from within the Vocus solution, our customers can now dramatically increase the online visibility of their news."
Vocus announced the acquisition of PRWeb on August 7, 2006 and the integration of PRWeb's direct-to-consumer platform represents the latest addition to Vocus' news distribution capabilities. Through its world-class media database and its interactive email technology, Vocus already allowed its customers to distribute their news directly to key journalists. In addition, Vocus maintains online newsrooms that allow companies to easily post their press releases directly to a hosted website where their news can be downloaded by customers, investors and the media.
About Vocus, Inc.
Vocus (NASDAQ: VOCS) is a leading provider of on-demand software for corporate communications and public relations. Our web-based software suite helps organizations of all sizes manage local and global relationships and communications with journalists, analysts, public officials and other key audiences. Our software helps customers manage media relations, news monitoring and analysis, interactive email campaigns, online newsrooms, and government relations activities. Vocus software is delivered as an easy-to-use and cost-effective annual subscription, with no need for internal hardware, software or IT support. Our software is currently available in five languages, and is in use by customers around the world. Vocus is based in Lanham, MD with offices in North America, Europe and Asia. For more information please visit http://www.vocus.com or call (800) 345-5572.
This release contains "forward-looking" statements that are made pursuant to the Safe Harbor provisions of the Private Securities Litigation Reform Act of 1995. Statements that are predictive in nature, that depend upon or refer to future events or conditions, or that include words such as "may," "will," "expects," "projects," "anticipates," "estimates," "believes," "intends," "plans," "should," "seeks," and similar expressions. Forward-looking statements involve known and unknown risks and uncertainties that may cause actual future results to differ materially from those projected or contemplated in the forward-looking statements. Forward-looking statements may be significantly impacted by certain risks and uncertainties described in Vocus' filings with the Securities and Exchange Commission.
Media Contact
Kelly Brighton
Director of Marketing
Vocus, Inc.
301-683-6079
# # #