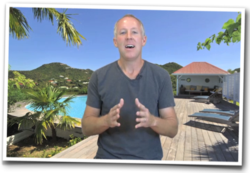 Pricing is often overlooked by chiropractor's, simply because it isn't a very glamorous topic to talk about. Yet is can make or break you.
Rochester, NY (PRWEB) December 02, 2011
Ben Cummings who is the founder of the world's largest chiropractic marketing training website, has just released a new report titled "The Pricing Report: How to Price Your Practice, Raise Your Fees, and Find the Sweet Spot of Pricing in Chiropractic."
Why is pricing an important issue for chiropractic practices? "Pricing is often overlooked by chiropractor's, simply because it isn't a very glamorous topic to talk about," says Ben Cummings. He says that pricing issues get placed on the back burner often times.
"Ignoring pricing is a big mistake," says Ben. "Did you know that increasing your chiropractic fee by just 1%, can cause an increase of profits by 10%? Small price changes have a magnified impact on net income. If there's one thing I have seen over the years during consultations, it is that many doctors don't understand how influential pricing is on what that doctor can make," says Ben.
For this reason, Ben Cummings has released a new action guide that aims to fix these pricing mistakes in chiropractic practices. This report addresses issues such as should a chiropractor offer a free initial visit to new patients, discount their fee, or stay firm with their regular fee. Ben Cummings asserts there is one correct way which has been proven to get the best results.
Why is the issue of fee discounts important? "Another issue is how to discount chiropractic fees without causing long term damage to a doctors case average," says Ben. "Often if you start out the relationship based on a discount, thereafter the patient will expect similar future discounts throughout the corrective care. This establishes a very bad precedent. In The Pricing Report, we show chiropractors how to break this vicious cycle and how to discount the proper way."
What else does the Pricing Report teach? The Pricing Report also discusses how to make high chiropractic fees seem like a bargain by comparison to other options. Also, how a chiropractor can determine the sweet spot for pricing based on what his local competition is doing. Ben also shares the prepay tactic that appears to work in most practices with a 95% success rate without causing disharmony between doctor and patient.
"The Pricing Report can save chiropractors from going down the road to poor income, by correcting the 3 most common pricing mistakes," says Ben. "It is just as bad to under price as it is to overprice. This report sheds light on what I believe to be a vital issue in running a practice, which is the proper way to price chiropractic services."
Where can a chiropractor learn more? The Pricing Report is available exclusively at Practice Building Center, which is Ben Cummings private chiropractic marketing membership training site.
Ben thinks this is important information for chiropractors, and asks chiropractors to Like his Page on Facebook to learn exclusive tips and tricks. "I'd appreciate your help in spreading the word amongst chiropractors," says Ben Cummings.
Like this? Check out Ben's last article: The World's Largest Chiropractic Marketing Training Website Hits 20,000 Forum Posts
###