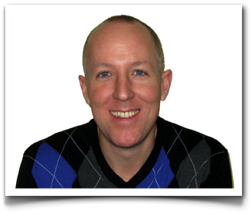 Mailing a practice newsletter to patients is a proven practice builder.
Rochester, NY (PRWEB) December 09, 2011
Ben Cummings is founder of http://practicebuildingcenter.com/, the web's largest chiropractic marketing forum and training website. He recently launched a new service for the chiropractic profession, in which he ghost writes practice newsletters for chiropractors.
"Sending a monthly newsletter to a patient base has always been the most reliable way to get referrals and grow a practice," says Ben Cummings. "The problem was that no doctors had time to sit down and hammer out a good promotional newsletter on a consistent basis."
Recently, chiropractic marketing consultant Ben Cummings released a direct response newsletter that doctors could attach their names too and mail each month without having to write it themselves. "The key to turning a newsletter
"I've learned that the key to implementation is to make things streamlined for our chiropractic clients," says Ben. "They are prevailed upon running the complexities of a chiropractic practice. Each month we make it easy for them to insure they get their newsletters out by doing it for them."
Ben says that is was his clients that encouraged him to start this service. "I would be giving a lecture about the virtues of mailing a direct response newsletter to the patient base monthly," says Ben. "I would stress the importance that a newsletter must go out monthly because consistent marketing is the key. Many in the audience would encourage us to release a newsletter written for them."
Why is Ben Cummings uniquely qualified to release a pre-written newsletter for chiropractors? Ben has been consulting with chiropractors for 15 years and in that time has helped 8,000 doctors.
Where can a chiropractor learn more? The pre-written newsletter program is only available to members of Practice Building Center, which is Ben Cummings private chiropractic marketing membership training site.
Ben thinks this is important information for chiropractors, and asks chiropractors to Like his Page on Facebook to learn exclusive tips and tricks. "I'd appreciate your help in spreading the word amongst chiropractors," says Ben Cummings.
Like this? Check out Ben's last article: Chiropractic Marketing Consultant Travels to St. Barts to Teach Chiropractors How to Earn Passive Income
###