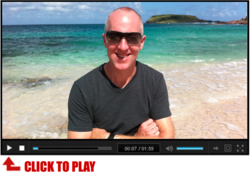 I think chiropractors will be surprised by my choice for Book of the Year.
Rochester, NY (PRWEB) December 15, 2011
Ben Cummings, founder of Practice Building Center, the web's largest chiropractic forum and chiropractic marketing training website, will be announcing his annual Book of the Year Award for chiropractors on Thursday.
Ben Cummings has the longest running online WebTV show for chiropractors, which has been airing since 2005 with over 100 episodes. His show was also recently featured on iTunes and rated higher than the Business Week Podcast and others in his category.
This weeks episode is titled "Chiropractic Marketing Video #94 - The Best Book I've Read All Year." He will share the winner of Book of the Year for Chiropractors. "This years pick has an interesting twist, since the book has nothing to do with chiropractic per se," says Ben "Yet it has everything to do with success in practice, because this book can have a dramatic impact on case presentation skills," says Ben.
He believes viewers will like this years winner because it is different than expected. Viewers can watch this weeks episode at Ben's chiropractic marketing website.
Also on this weeks episode, Ben shares his Killer Marketing Tip of the Week. How to use Groupon as a marketing research tool for uncovering attractive offers being used by chiropractors across the country. "These hot offer can then be applied to boosting the response of other local marketing efforts," says Ben.
In addition, Ben shares the big news from Google about their new Google + Business Pages. "Google is obviously trying to replicate Facebook's Fan Page success by rolling out their own version," says Ben. "I share a terrific tutorial for getting in as an early adopter which should be on the must-do list of every chiropractor."
Finally, Ben shares his Super Doctor Tip of the Week. "We have been teaching methods for staying more focused while treating patients," says Ben. "This week I teach the 3 + 2 Rule which simplifies a doctors daily task list and makes them productive without feeling overwhelmed," says Ben.
Where can a chiropractor learn more about this episode? "Chiropractors can now access my semi-weekly WebTV episode at my chiropractic marketing membership site along with some excellent complimentary high-level training videos as well," says Ben.
Ben thinks this is important information for chiropractors, and asks chiropractors to Like his Page on Facebook to learn exclusive tips and tricks. "I'd appreciate your help in spreading the word amongst chiropractors," says Ben Cummings.
Like this? Check out Ben's last article: Chiropractic Marketing Consultant Ben Cummings Releases New Episode of WebTV Show on Mystery Shopping a Practice
# # #