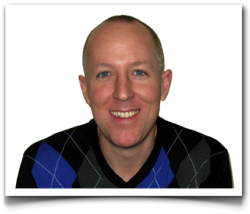 How patients review and rate their chiropractor is now influencing the ranking of that doctor's website.
Rochester, NY (PRWEB) January 12, 2012
Ben Cummings is founder of Practice Building Center, the web's largest chiropractic marketing forum and training site containing over 300 tutorial videos and downloads.
Ben Cummings has recently created a new blog called ChiroBullets.com, that talks about chiropractic marketing tips and strategies to get more patients. Today he released a new blog post called "Chiropractic Marketing Ideas – The Impact of Social Voting and Reviews". Chiropractors can access the new blog post at:
http://blog.practicebuildingcenter.com/chiropractic-marketing-ideas-the-new-era-of-results/
What is taught in this new article? Ben Cummings says he has identified seven social media signals that he believes will influence the ranking for chiropractic websites. "The power to increase or decrease a websites rankings has now shifted to the people," says Ben. "In the past you merely needed lots of backlinks. That has changed. Now the people hold sway over rankings through their use of social media, specifically in the form of ratings and reviews," says Ben.
The term 'social signals' refers to how many Facebook Likes a site gets, as well as Google +1 and Twitter tweets. "This also extends to how many reviews a chiropractor is getting on popular sites such as Yelp.com, InsiderPages.com and similar and how high they are being rated in those reviews."
Ben asserts that "the chiropractic marketing landscape continues to change. Social Signals are the future, if you want to get patients from the internet."
Where can a chiropractor learn more? Chiropractors can subscribe to ChiroBullets for free. They should visit Ben's chiropractic marketing blog at ChiroBullet.com Ben says, "There is no cost to participate in the ChiroBullets community. Chiropractors will be impressed by the quality of our tutorials."
Ben thinks this is important information for chiropractors, and asks chiropractors to Like his Page on Facebook to learn exclusive tips and tricks. "I'd appreciate your help in spreading the word amongst chiropractors," says Ben Cummings.
Like this? Check out Ben's last article: Chiropractic Marketing Consultant Ben Cummings Launches ChiroBullets.com Teaching Chiropractors How to Double Their Practice
# # #