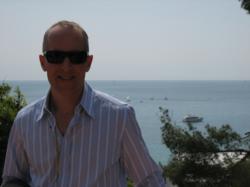 Creating an online daily newsletter is free to do and very impressive to chiropractic patients.
Rochester, NY (PRWEB) January 19, 2012
Ben Cummings is founder of Practice Building Center, the web's largest chiropractic marketing forum and training site containing over 300 tutorial videos and downloads.
In his popular chiropractic marketing blog, ChiroBullets.com, Ben Cummings has just released an article containing a detailed video tutorial teaching chiropractors how to create a daily online newsletter.
Chiropractors can access the new video tutorial here:
http://blog.practicebuildingcenter.com/how-to-create-a-daily-online-newsletter-for-patients/
In the latest edition of ChiroBullets.com, Ben Cummings has tackled the subject of online newsletter creation and discusses how valuable it can be for chiropractic marketers.
What is a daily online newsletter? "Today's patients are looking for their doctor to be a leading voice, an expert, in their community," says Ben Cummings.
"When a chiropractor creates an online newsletter that contains useful health news and daily articles, this is very impressive to patients as well as prospective patients," says Ben.
The daily newsletter for chiropractic patients that Ben Cummings recommends is a "curation blog." Ben asserts that a curation blog is easy to set up and manage since it aggregates information and articles that have already been written.
In his new blog article, Ben details how to create one of these curation blogs. "They cost nothing to start and I even share a free host that you can use plus the setup takes less than 10 minutes," says Ben. "This is what I show on the video tutorial that I made."
Ben says that once you set up your curation blog, it will run on its own and will generate high quality content without the need for a chiropractors input.
How should a chiropractor promote the online newsletter that they create? After the setup of the daily newsletter, promotion of the blog can be as simple as a signature at the bottom of all your outbound emails and a Facebook Fan page to drive new readers to your site. An additional step for those who are interested in fully maximizing traffic to their new curation site, is to also make use use Twitter and email to proactively drive patients and leads to the site.
The chiropractic marketing strategies outlined in the newest blog entry from Ben Cummings "are free to utilize but highly effective" says Ben. Mr. Cummings used this strategy to create a sample daily newsletter and shows the process on a video on the blog.
Where can a chiropractor learn more? Chiropractors can subscribe to ChiroBullets for free. They should visit Ben's chiropractic marketing blog at ChiroBullets.com. Ben says, "There is no cost to participate in the excellent articles and tutorials being shared on the ChiroBullets.com blog. Chiropractors will be impressed by the quality of our tutorials."
Ben thinks this is important information for chiropractors, and asks chiropractors to Like his Page on Facebook to learn exclusive tips and tricks. "I'd appreciate your help in spreading the word amongst chiropractors," says Ben Cummings.
Like this? Check out Ben's last article: New Blog Post from Chiropractic Marketing Consultant Ben Cummings Reviews SocialADR
# # #