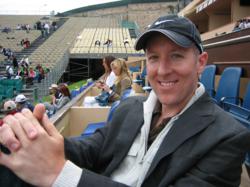 My new blog post teaches a great chiropractic marketing ad writing method.
Rochester, NY (PRWEB) January 29, 2012
Ben Cummings is founder of Practice Building Center, the web's largest chiropractic marketing forum and training site containing over 300 tutorial videos and downloads.
In his popular chiropractic marketing blog, ChiroBullets.com, Ben Cummings has just released an article on Jay Abraham's copywriting and advertising writing formula.
Chiropractors can access the new article here:
http://blog.practicebuildingcenter.com/chiropractic-advertising-jay-abraham-school-of-ad-writing/
In Ben Cummings latest blog post, he teaches chiropractors how to craft effective chiropractic ads. He accomplishes this by sharing a video from legendary copywriter Jay Abraham in which he teaches his Amazon School of Copywriting lesson a shared on YouTube.
Ben Cummings explains, "I am a huge fan of Jay Abraham. He is a brilliant copywriter. This video holds great value for those who are seeking to go beyond the ordinary and the boring in their chiropractic marketing ads."
Chiropractors learn how to look at Amazon.com, the world's largest online retailer, and to study the reviews that people write for products. "Studying amazon reviews are what allow the writer to generate a list of hot buttons, pain points, and benefits," says Ben.
"These can then be woven into an effective ad that taps into exactly what the market wants. It is a very effective and fast approach to writing high impact ads. We show chiropractors how to adapt this method so they are writing great ads from the start," says Ben.
Since Amazon is the world's biggest Internet marketplace, it has its finger on the pulse of what people are buying today. This makes it the perfect research tool for writing good ads.
Mr. Cummings asserts that this is a big opportunity for chiropractors, since the range of what they treat is so diverse. "There are literally tens of thousands of products that contain reviews, that chiropractors could use as fodder for writing killer advertisements," says Ben.
Where can a chiropractor learn more? Chiropractors can subscribe to ChiroBullets(TM) for free. They should visit Ben's chiropractic marketing blog at ChiroBullets.com. "Chiropractors can start receiving ChiroBullets(TM) for no cost. They are daily, hand-picked chiropractic marketing tips and superb marketing tutorials. They are delivered to your inbox email as soon as they hit the scene," says Ben.
Ben thinks this is important information for chiropractors, and asks chiropractors to Like his Page on Facebook to learn exclusive tips and tricks. "I'd appreciate your help in spreading the word amongst chiropractors," says Ben Cummings.
Like this? Check out Ben's last article: Chiropractic Marketing Consultant Ben Cummings Releases New Blog on Effectiveness of Twitter for Backlinks
###