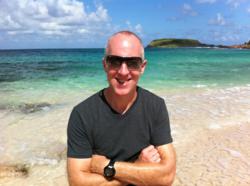 I constantly pound the table encouraging our members to aggressively capture patient emails and Obama is just a perfect example of an email lead generation master.
Rochester, NY (PRWEB) February 02, 2012
Ben Cummings is founder of Practice Building Center, the web's largest chiropractic marketing forum and training site containing over 300 tutorial videos and downloads.
Ben's latest venture is a blog called ChiroBullets.com. The blog places a focus on chiropractic marketing tips and strategies, with a focus on getting more patients. Today, Ben published his latest post, titled "Chiropractic Lead Generation & What You Can Learn from Obama".
The new blog post can be accessed at:
http://blog.practicebuildingcenter.com/chiropractic-lead-generation-what-you-can-learn-from-obama/
This blog post is certainly unique. Within the article, Ben urges chiropractors to build targeted opt-in lists by utilizing the same email capture methods as President Barack Obama.
Ben takes the time to analyze Obama's unique use of email capture on his own website. "Would it shock you if I said that: Obama is an email lead generation master? If you go to the White House website right now, here is what the home page looks like. It is a squeeze page asking for your email!" says Ben.
The blog post then explains the intricate effort President Obama's website goes to in order to capture the email addresses of visitors. Throughout the article, Ben explains the benefits that these same methods will bring to chiropractors.
While many think that squeeze pages are a thing of the past, Ben assures chiropractors reading his blog that they're still a hugely successful tool:
"I love clients who try to tell me that sending leads and patients to an email Squeeze Page is 'unprofessional.' I can now forever present them with the ultimate proof now — I get to now say, 'Oh yeah? You think building an email list is too unprofessional for you? Hmmm, well have you ever heard of the President of the USA? Well you must think he's unprofessional, because he puts you through not one, but TWO squeeze pages when you visit his site," Ben adds.
Ben then continues to highlight four lessons that chiropractors can learn from Obama. These include building a list, focusing on platforms to control audiences, using multiple efforts to capture email and using email automation tools.
"Take a page from Obama's playbook — and aggressively build those lists: Email Lists, and on platforms like Twitter & Facebook. 'He who hath the bigger list wins.' For proof we need look no farther than Obama," Ben concludes.
Where can a chiropractor learn more? Chiropractors can subscribe to ChiroBullets(TM) for free. They should visit Ben's chiropractic marketing blog at ChiroBullets.com. "Chiropractors can start receiving ChiroBullets (TM) for no cost. They are daily, hand-picked chiropractic marketing tips and superb marketing tutorials. They are delivered to your inbox email as soon as they hit the scene," says Ben.
Ben thinks this is important information for chiropractors, and asks chiropractors to Like his Page on Facebook to learn exclusive tips and tricks. "I'd appreciate your help in spreading the word amongst chiropractors," says Ben Cummings.
Like this? Check out Ben's last article: New Blog Post from Chiropractic Marketing Blog ChiroBullets.com Shares Chiropractic Ad Writing Formula
###