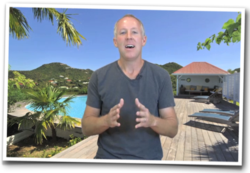 I have been pounding the table to urge doctors to reduce their dependency on Big Insurance and to "phase in" moving towards all cash.
Rochester, NY (PRWEB) February 06, 2012
Ben Cummings is founder of Practice Building Center, the web's largest chiropractic marketing forum and training site containing over 300 tutorial videos and downloads.
Ben's latest venture is a blog called ChrioBullets.com. The blog places a focus on chiropractic marketing tips and strategies, with a focus on getting more patients. Today, Ben published his latest post, titled "To to Use Hootsuite to Build a List of Patients".
Chiropractors can access the new blog post here:
http://blog.practicebuildingcenter.com/are-you-really-stupid-for-still-taking-insurance/
In this latest blog post, Ben poses the ultimate question. Can moving to 100% cash payments really make a Chiropractor more money?
Ben believes so, and he has good reason to. "Not once — I repeat that NOT ONCE — has a doctor that drop kicked insurance to the curb regretted it. In fact, 100% of the time all my clients have raved about life "AFTER Big Insurance" says Ben.
Within the blog post Ben shares his frustration at Chiropractors who ditch insurance, only to come back to it in fear of facing the unknown world of cash payments. Ben likens it to "a battered spouse coming back for more after being beaten".
However, Ben presents a clearly attractive case for saying goodbye to insurance and help to cash. To highlight the strategy, Ben shares a story from Dr. Brian Forrest, an M.D who ditched insurance in favour of cash. The huge reduction in collection costs and overheads allowed Dr. Forrest to turn a much bigger profit.
Ben explained what Dr. Forrest did by deciding to only see patients who are willing to pay him in cash:
"He imposed a $399.00 yearly 'membership fee,' but then charged less for most services than he had billed to insurance companies, and slashed the number of patients being taken care of, but quickly found his practice was more profitable – given zero collection costs, and a 2/3rds reduction in overhead" explains Ben.
In all, Ben uses the blog post to present a very clear, powerful and compelling case for Chiropractors moving to a cash-only service.
Where can a chiropractor learn more? Chiropractors can subscribe to ChiroBullets(TM) for free. They should visit Ben's chiropractic marketing blog at ChiroBullets.com. "Chiropractors can start receiving ChiroBullets (TM) for no cost. They are daily, hand-picked chiropractic marketing tips and superb marketing tutorials. They are delivered to your inbox email as soon as they hit the scene," says Ben.
Ben thinks this is important information for chiropractors, and asks chiropractors to Like his Page on Facebook to learn exclusive tips and tricks. "I'd appreciate your help in spreading the wordamongst chiropractors," says Ben Cummings.
Like this? Check out Ben's last article: Chiropractors: Get 90 Patients in 90 Days. Ben Cummings, Acclaimed Chiropractic Marketing Consultant, Explains How in His New Blog Post
###