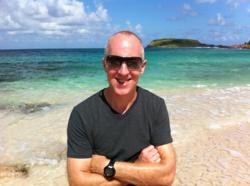 The typical attention span of a human being is exactly 20 minutes.
Rochester, NY (PRWEB) July 06, 2012
Ben Cummings is founder of Practice Building Center, the web's largest chiropractic marketing forum and training site containing over 300 tutorial videos and downloads. You can access his website at http://practicebuildingcenter.com/
Ben's latest venture is a blog called ChrioBullets.com. The blog places a focus on chiropractic marketing tips and strategies, with a focus on getting more patients. Today, Ben published his latest post, titled "The Attention Sweet Spot in the Case Presentation."
In the new blog post, chiropractors can learn more about Attention Span "Sweet Spot" and why they should consider it in their chiropractic marketing efforts.
Within the blog post, Ben announces that psychologists have proven that the attention span of the average human is just twenty minutes.
He then introduces readers to a video he has created, detailing the Attention Span 'Sweet Spot' and ways to deal with it inside a practice.
"If you are with a new patient and taking LONGER than 20 minutes – total, from check in to check out – then the research proves that your actions are counter-productive and you get diminishing returns" Ben explains.
He then lists a number of components of a patient's first visit, such as check-in, greeting, performing the exam, taking X-rays, explaining the case presentation, etc. If stretched out over 1-3 visits it could be seen as a poor and time-wasting service.
Ben likens this to the service of a Dentist, with a focus on the fact that it would be seen as unprofessional for them to stretch out any form of examination or surgery to more than one short visit.
Ben further backs this up by reminding readers of the research suggesting the twenty minute 'Sweet Spot'.
In terms of solutions, Ben suggests that the answer is contained within his blog post. He suggests that people re-watch his video as it details a number of valuable methods to compress the first visit/case presentation with no effect on quality or results.
"In fact, the result is an INCREASE in case acceptance when an emphasis is placed on giving the patient what they want — a visit UNDER 20 minutes" Ben concludes.
Where can a chiropractor learn more? Click here for more info about PracticeBuildingCenter. Chiropractors can also subscribe to ChiroBullets(TM) for free. "Chiropractors can start receiving ChiroBullets (TM) for no cost. They are daily, hand-picked chiropractic marketing tips and superb marketing tutorials. They are delivered to your inbox email as soon as they hit the scene," says Ben.
Ben thinks this is important information for chiropractors, and asks chiropractors to Like his Page on Facebook to learn exclusive tips and tricks. "I'd appreciate your help in spreading the word amongst chiropractors," says Ben Cummings.
Like this? Check out Ben's last article: Ben Cummings, Acclaimed Chiropractic Marketer, Announces a New Way for Chiropractors to Get Leads and Patients