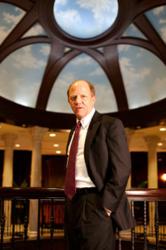 St. Louis, MO (PRWEB) June 05, 2012
The Pradaxa heart attack lawyers of The Onder Law Firm are offering free consultations to persons who have suffered from heart attack while taking Pradaxa. Pradaxa, a blood thinner used to prevent stroke in people with atrial fibrillation, has been found to increase an individual's risk of heart attack. On January 9, 2012, the Archive of Internal Medicine published a study on the risk of heart attack associated with taking Pradaxa. The study, which was conducted by the Cleveland Clinic, asserted that for patients taking Pradaxa heart attack is 33% more likely than for patients taking other blood thinners. These outcomes were determined from the results of seven different studies, which followed over 30,000 patients. In light of this information, the FDA is currently investigating the danger of Pradaxa heart attack alongside an inquiry into bleeding problems associated with the drug. Kirk Garratt, MD, clinical director of interventional cardiology research at the Lenox Hill Hospital in New York, noted that taking Pradaxa on top of other heart attack risk factors many atrial fibrillation patients face could increase their risk significantly: "If I have a patient on this drug for 10 years, I'd expect a 5% increased lifetime risk of heart attack."
Though a relatively new drug, Pradaxa's growth has been steady and strong in the United States since it received FDA approval in 2010. Doctors and patients both saw Pradaxa as a welcome alternative to warfarin drugs, which require regular blood tests to maintain proper prescription levels. The recent assertions of medical professionals, such as Lenox Hill Hospital's Dr. Garratt, regarding Pradaxa heart attack risks may jeopardize the drug's future. People who have come to consult with a Pradaxa heart attack lawyer at The Onder Law Firm have said they were not warned about the risk of Pradaxa heart attack when they were prescribed the drug, and chose to take it because they believed that Pradaxa was safer than other blood-thinners. The Onder Law Firm is currently investigating claims of Pradaxa heart attack. Persons who experienced heart attack while taking Pradaxa may be entitled to compensation through a Pradaxa heart attack lawsuit. The Onder Law Firm is offering free case review to individuals or families of persons who had a heart attack while taking Pradaxa. The Onder Law Firm's Pradaxa heart attack lawyers provide offer their legal expertise free of cost unless they win compensation on behalf of their clients.
The Onder Law Firm is open to directly handling or working as co-counsel with other law firms on Pradaxa heart attack cases. Inquiries of this nature will be directed to The Onder Law Firm's Pradaxa heart attack lawyers.
About The Onder Law Firm
Onder, Shelton, O'Leary & Peterson, LLC is a St. Louis based personal injury law firm handling serious injury and death claims across the country. Its mission is the pursuit of justice, no matter how complex the case or strenuous the effort. Onder, Shelton, O'Leary & Peterson have represented clients throughout the United States, and other firms throughout the nation often seek its experience and expertise on complex litigation. It is a recognized leader in products liability cases such as window blind cord strangulation and pharmaceutical litigation. The Onder Law Firm offers information pertaining to Pradaxa heart attack dangers at http://www.pradaxalawsuitcenter.com.