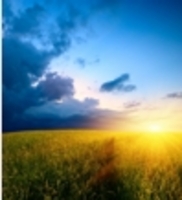 Combining upgraded binaural beats with energy fields is a breakthrough in Energy Psychology Software," says Norman McVea, Ph.D., author and founder of the Oxygen Research Institute. "Some call it a high, others stillness, coherence and clarity."
Montgomery, AL (PRWEB) August 13, 2010
Digital Drugs and i-Dosing have received mainstream media coverage in the past few months as teenagers listen to binaural beats from online music downloads. Now, PranaHigh, LLC is taking binaural beats beyond recreational usage to help people reduce stress, sleep better, get pain relief and live healthier, more balanced lives through music downloads that do not require headphones.
"Binaural technology has been around for quite some time and was really big in the early 80s," says Scott Borders, musician, sound healing specialist, and founder of PranaHigh. "But, until now, you've had to use headphones to access the frequencies because the technology worked by putting different signals in each ear. Our technology uses isochronic and monaural beats, which eliminate the need for headphones so you can download them into any device, like an iPod, computer, iPad, cell phone, and run them while your working, surfing the web, exercising, or meditating."
Binaural beats, isochronic beats and monaural beats are elements of Brainwave Entrainment, a theory that the brain can be stimulated with certain frequencies to achieve a particular result such as increased energy, clarity or relaxation. Traditional binaural beats deliver a different frequency in each ear, maybe 100-hertz in one ear and 104-hertz in the other ear, and the brain interprets the difference between the two frequencies, 4 hertz, to achieve a particular state. Isochronic and monaural beats used in PranaHigh downloads create the same results, but the frequencies are delivered through speakers so headphones are not required.
Prana High technology was developed in a Quantum Physics Lab utilizing sacred Egyptian Geometry, quantum physics and psychoacustic technology. It is intended to help people achieve and maintain a better state of wellness in a non-toxic, inexpensive and very accessible way. PranaHigh audio and video downloads can be used as an alternative or enhancement to expensive psychotronic instrumentation or even shamanistic therapy.
"The result of combining upgraded versions of binaural beats with energy fields is a breakthrough in Energy Psychology Software," says Norman McVea, Ph.D., author and founder of the Oxygen Research Institute, OxyBliss. "Vitality infused images and sounds surround you in a self-healing cocoon of White Light when you play anything from PranaHigh. The music releases negative mental energy from your bio-field, and allows you to be more in the moment--your most authentic self. Some call it a high, others stillness, coherence and clarity."
White Light energy fields have been used for centuries to achieve deeper states of meditation, higher consciousness and personal transformation. According to the ancient study of Biogeometry, specific energy frequencies (e.g. Higher Harmonic of Gold, Higher Harmonic of Ultra Violet, and Horizontal Negative Green) are vital for essential for cognitive shifts and spiritual experiences . PranaHigh digitally captures these energetic frequencies and embeds them into sound files, which results in music that delivers "feeling" similar coherent to peak experiences.
"We're amplifying the results of traditional, subtle energy healing through cutting-edge technology that can work for anyone from yoga practitioners to new mothers and high stress professionals," says Borders. "As we like to say, 'Welcome to the brave new world!' Hopefully, it's a place where people become more whole, balanced and blissful in their lives."
For more information and to download a free energy sample, please visit http://www.pranahigh.com. Our Grand Opening gift to you is a free downloadable copy of Dr. McVea's new book, iBliss-Energy Medicine, EFT and Energy Psychology go to a Quantum Physics Lab. This free download is available for the next 30 days free of charge, normally a $29.95 value!
About PranaHigh, LLC
Scott Borders, founder of PranaHigh, LLC, is a musician, sound healing specialist, recording engineer and video producer. He spent more than 20 years researching and experimenting with the healing sounds of music before launching PranaHigh. While experimenting with innovations in music downloads, Borders reached out to Dr. Norman McVea, an author and research psychologist who founded Introspective Technology Services, Applied Communication Services, Oxygen Research and developed the top-selling product OxyBliss. McVea was co-director of Research for the largest educational/seminar company in the world and is well-known for his research in energy psychology. He has written many books including The Bliss factor, Coaching Self Inquiry, Coaching Release Dynamics, Coaching Goal Dynamics, and 10 day Stress Reduction Program--a Biofeedback Workbook. Together, they have created a simple, healthy approach to increase happiness anytime, anywhere by using sound energy technology to release negative energy blockages that inhibit creativity and reduce bliss. Your dreams are still alive! Share the experience!
###