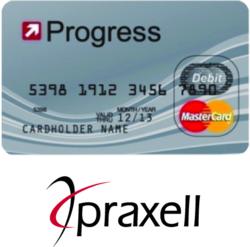 ...we are providing a great service to cardholders which makes our programs very attractive to Program Managers," said Moshe Golomb, Praxell's President and CEO
New York, NY (PRWEB) April 10, 2013
Praxell® announced today that it will integrate the Spyke Network into its solutions to provide its Prepaid Reloadable Debit Card Program Management Clients with enhanced services for their cardholders. "At Praxell, we know our clients want to give their cardholders the very best in service and the latest in technology. We feel that by adding the ability to have Remote Deposit for Checks and the option of Early Fund Availability, we are providing a great service to cardholders which makes our programs very attractive to Program Managers," said Moshe Golomb, Praxell's President and CEO.
The Enhanced Check-to-Card Service will use Remote Capture via a mobile app downloaded to the cardholders' smartphone. Praxell has developed an app that can be branded to each program they manage. Once the cardholder snaps a picture of the check they wish to load to their prepaid card, the app will give them the option of how quickly they would like the funds to be available once the check has been approved. The fee for this service will be dependent on the option the cardholder chooses and the type of check. The nation's underbanked consumer was not able to get services like these in the past. These cardholders need the option to easily load irreversible funds from their checks to their prepaid cards so that they can quickly use other services such as bill pay, or money transfers.
For more information about Praxell prepaid products visit: http://www.Praxell.com
About Praxell
Praxell has been managing Prepaid Debit Card Programs for over 14 years. As a complete program manager, they can handle as much or as little as their clients need. Through intensive investments in technology, Praxell has the systems in place to customize each program and get the program to market quickly and cost effectively.
For more information, contact:
Trinity Surat
Vice President, Business Development
Praxell, Inc.
605.310.7504